Here are some amazing goodnight quotes for you. You can send them to the people you care about. Nights are the part of nature's everyday cycle. This is the time when a person sleeps, keeping his worries to the next day when he will wake up. This is the time when a person takes a rest from the heavy work which he does during the day. This time is for himself only in which he truly forgets all the worries in his life.
When a person goes to sleep at night, he can forget about all the worries in his current life, but one thing he will not forget is his lover in his life. He would not be able to go to sleep if he thinks that his loved one will not be able to sleep. He is truly careful about the person he loves and wants to know about any worries or problems his lived one is facing in their lives.
That is why we have gathered here for you some goodnight quotes for you which you may tell to your loved ones just before they go to sleep in their life. You can say these quotes to your family and friends too. Enjoy these cute good night my love quotes.
–
–
" Night is the wonderful opportunity to take rest, to forgive, to smile, to get ready for all the battles that you have to fight tomorrow. "
–

–
–
" Once the moon winks at you tonight, I wish sweet dreams embrace you tight. Hope your day was quite all right and now I bid you a lovely good night. "
–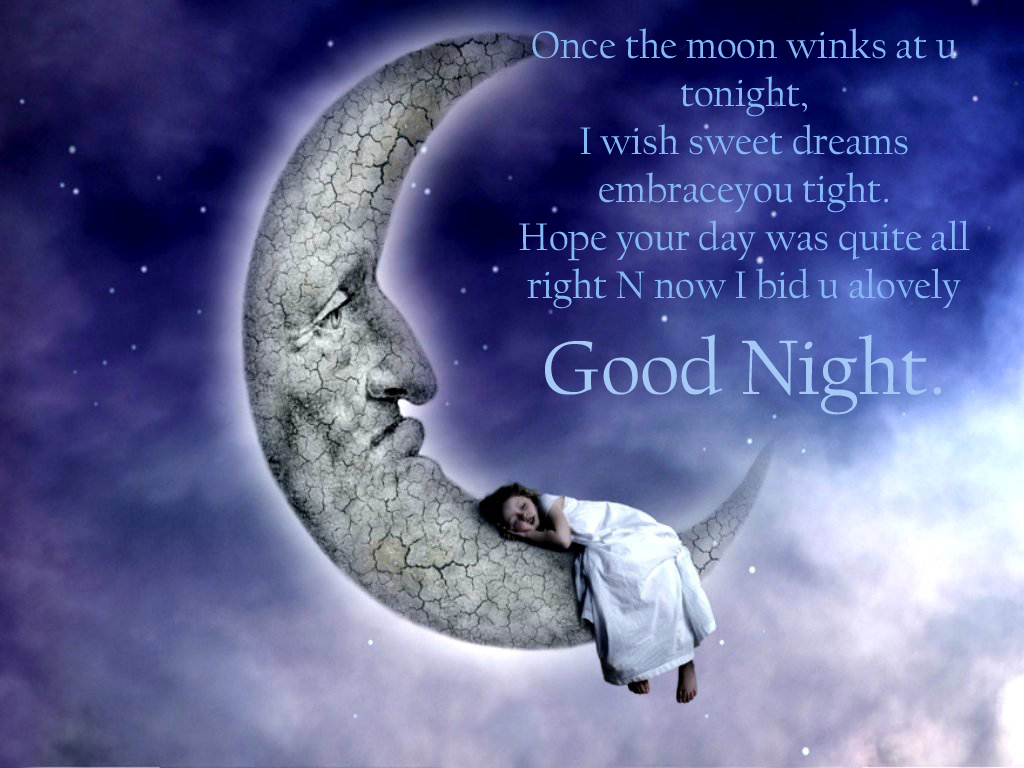 –
" Sun is upset and moon is happy, because sun is missing you and moon is gonna be with you for the rest of the night. "
–
–
–
" I wish moon always be full & bright and you always be cool & right.
Whenever you go to switch off the light, remember that I'm wishing Good night. "
–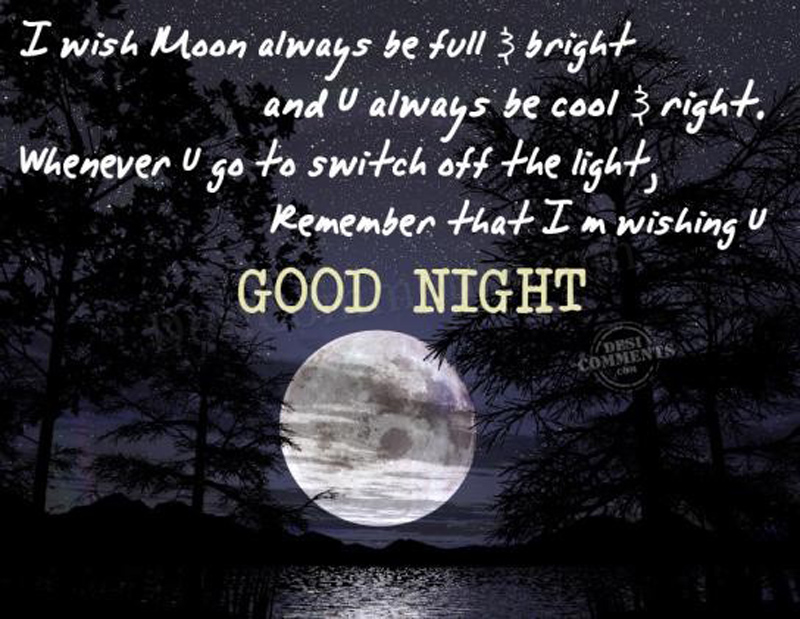 –
–
" Stars light stars bright,
You are the only star
I see tonight,
I wish I might be there
guarding your
dreams tonight. "
–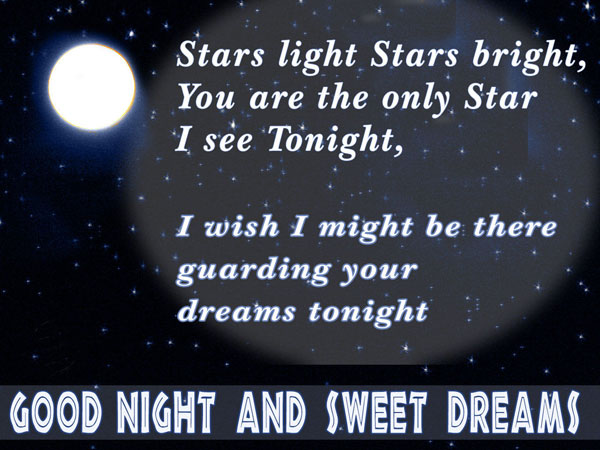 –
–
" Whenever you have a dream inside your heart, never let it go because dreams are the tiny seeds from which a beautiful tomorrow grows. Have a wonderful dream tonight. "
–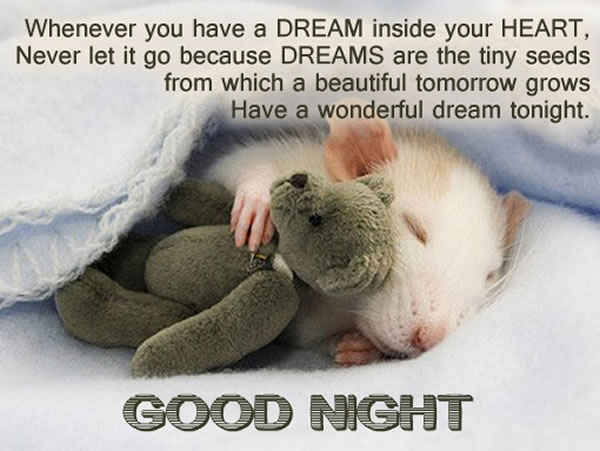 –
–
" Night is a precious time given by god to us where we could see our dreams accomplished with closed eyes… So Good Night. "
–

–
–
" Last night I hugged my pillow and dreamt of you. I hugged my pillow and dreamt of you. I wish that someday I'd dream about my pillow and I'd be hugging you. "
–

–
–
" The day has ended…!
Busy hours are over…!
It's time to sleep…!
Your dreams are waiting
The night awaits in silence..
Go ahead and sleep well…
Good Night "
–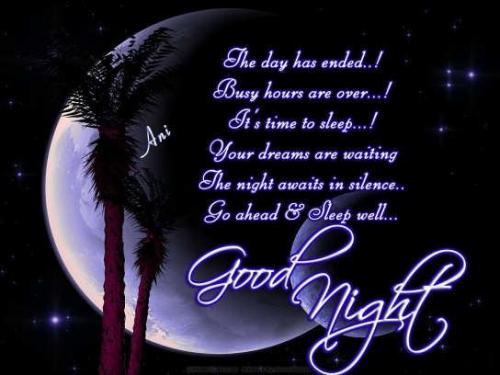 –
–
" Sometimes someone says something really small and it fits just right into this empty place in your heart. "
–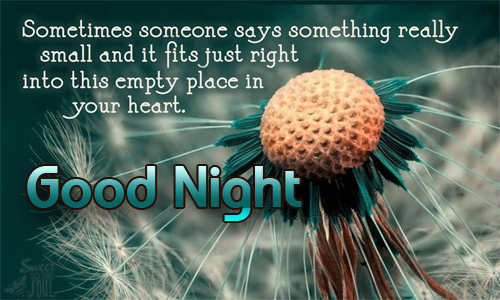 –
–
" I believe the greatest asset a head of state can have is the ability to get a good night's sleep. "
–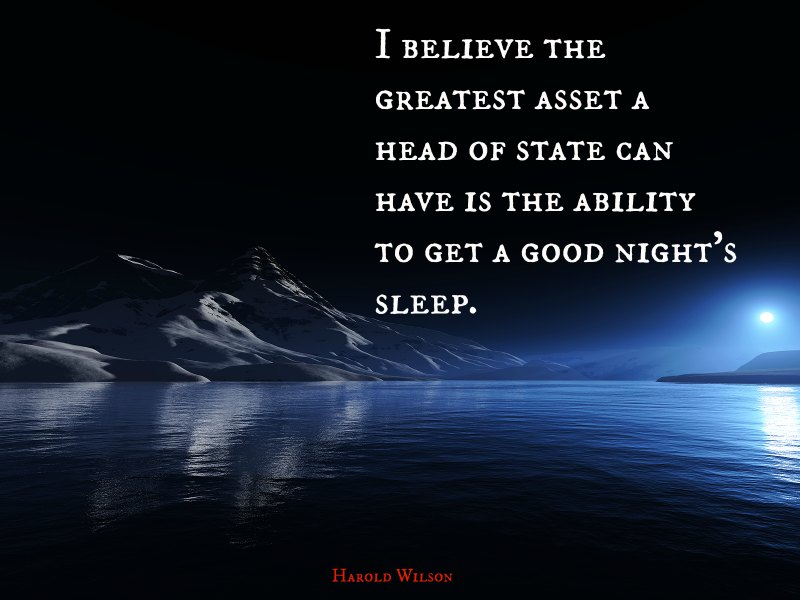 –
–
" Night is longer than day for those who dream & day is longer than night for those who make their dreams come true. Wish you good night. "
–

–
–
" The good people sleep much better at night than the bad people. Of course, the bad people enjoy the waking hours much more. "
–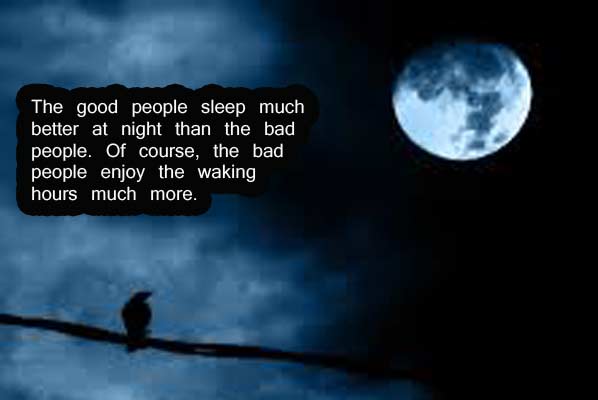 =
–
" Night is to see the dreams and day is to make them true. So its good to sleep now and see the dreams. "
–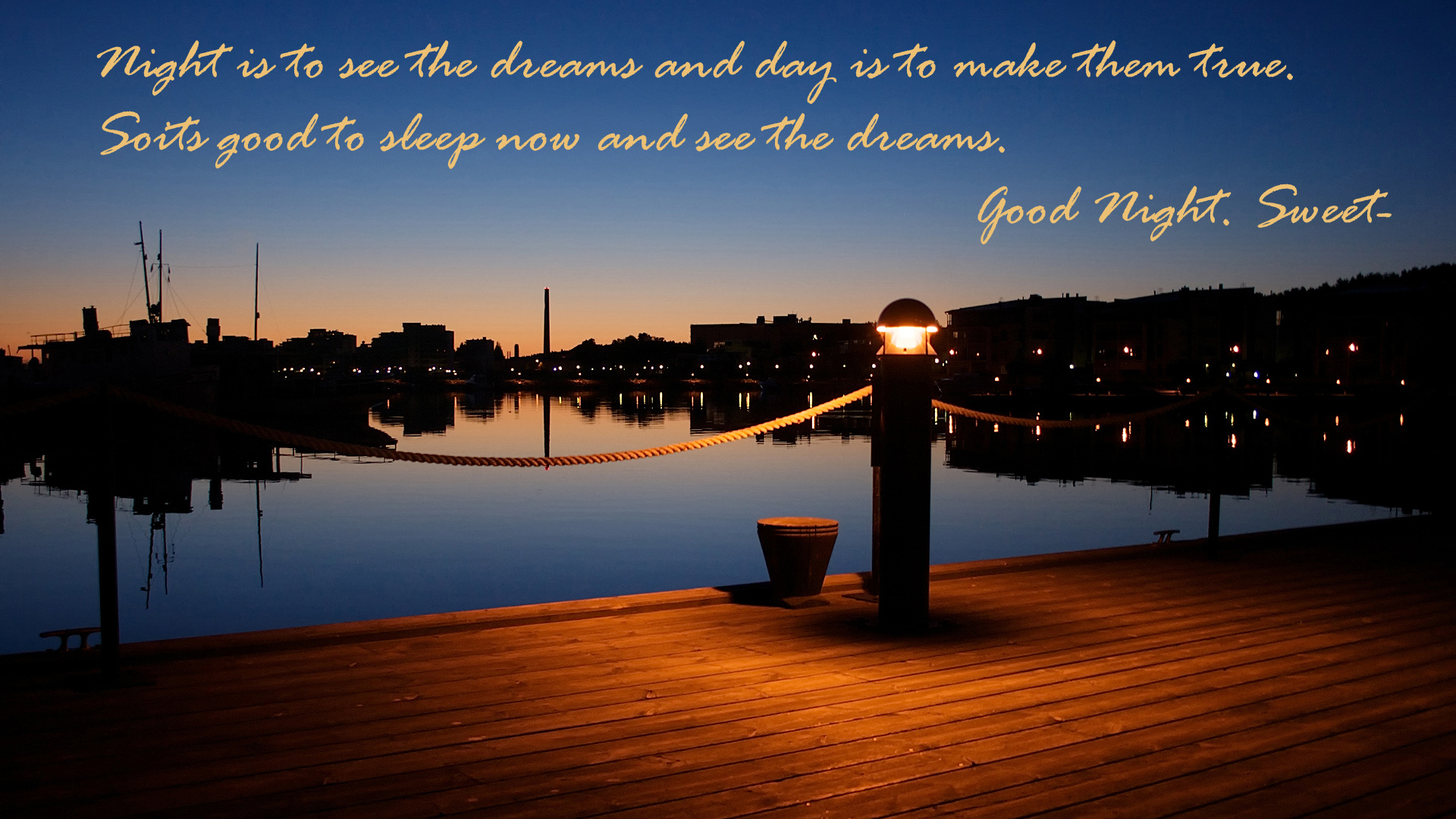 –
–
" Hi moon! dim your light
  Hello wind! breeze soft
  Hello earth! spin gently
 Because my friend is going to sleep. "
–
–
–
" You are the first thought of every morning, the best thought of each day and the last though of every night. "
–

–
=
" Music is love, love is music, music is life, and I love my life. Thank you and good night. "
–

–
–
" Read me a story tuck me in tight
Say a sweet prayer and kiss me Goodnight. "
–

–
–
" A day is going to end again. It is nice to have a friend like you. Making my everyday seems so great. Thank you my good friend lastly Good night n sweet dreams. "
–

–
–
" Black sky with solo moon,
with millions of stars,
Brings you a silent hours to take a nice rest,
enjoy whole night with sweet dreams. "
–

–
–
" Don't lose hope. You never know what tomorrow will bring. "
–

–
–
" If only there was no distance between, I would have kissed you good night. "
–

=
=
" A sunbeam to warm you.
A moonbeam to charm you.
A sheltering angel to guide you
so nothing can harm you. "
–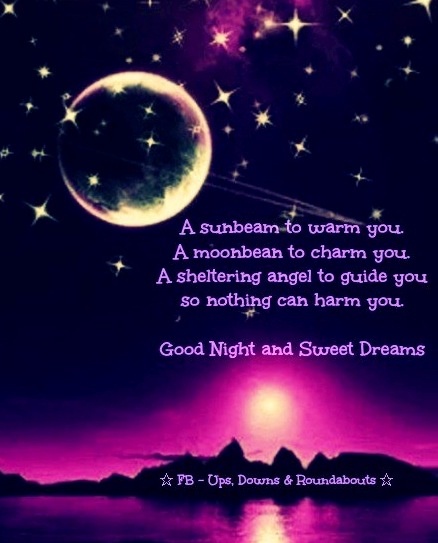 –
–
" I wish that God would hold you tight
I hope that angels would keep you in sight
Now just to make sure you feel all right
I'm gonna blow you a sweet good night. "
–