Audrey Hepburn (May 04, 1929 – January 20, 1993) was a British actress, model, dancer and humanitarian. Recognized as a film and fashion icon, Hepburn was active during Hollywood's Golden Age. Below are some Audrey Hepburn quotes for your inspiration in real life.
INSPIRATIONAL AUDREY HEPBURN QUOTES
1.
The best thing to hold onto in life is each other.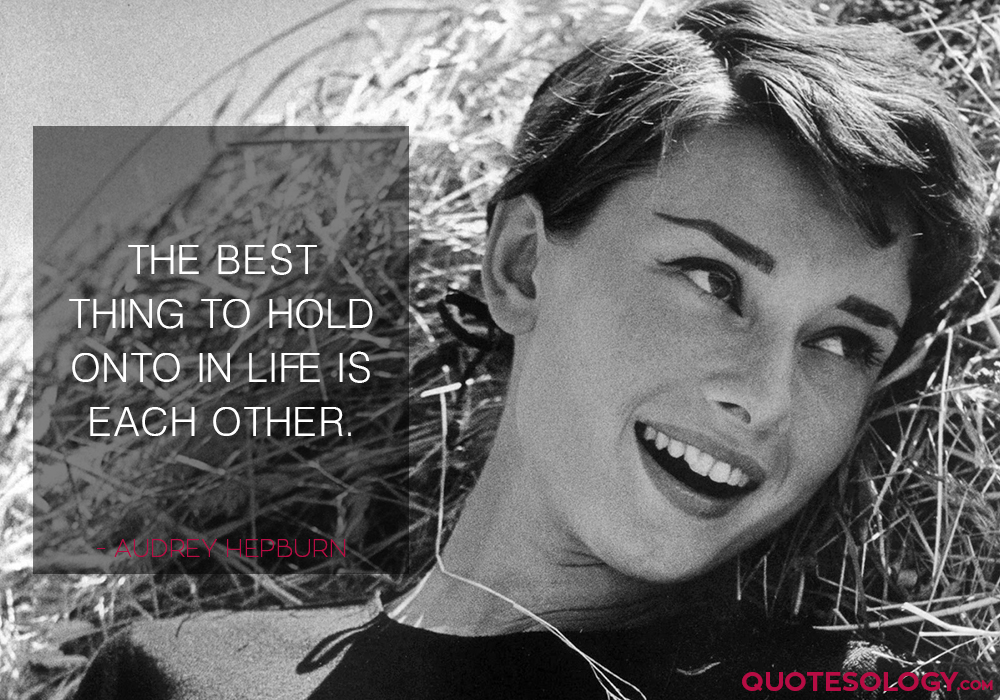 2.
Elegance is the only beauty that never fades.
3.
Happy girls are the prettiest girls.
4.
The most important thing is to enjoy your life – to be happy – it's all that matters.
5.
There is a moral obligation that those who have should give to those who don't.
6.
There is a shade of red for every woman.
7.
Walk with the knowledge that you are never alone.
8.
The best thing to hold onto in life is reach other.
9.
The most important thing is to enjoy your life – to be happy – it's all that matters.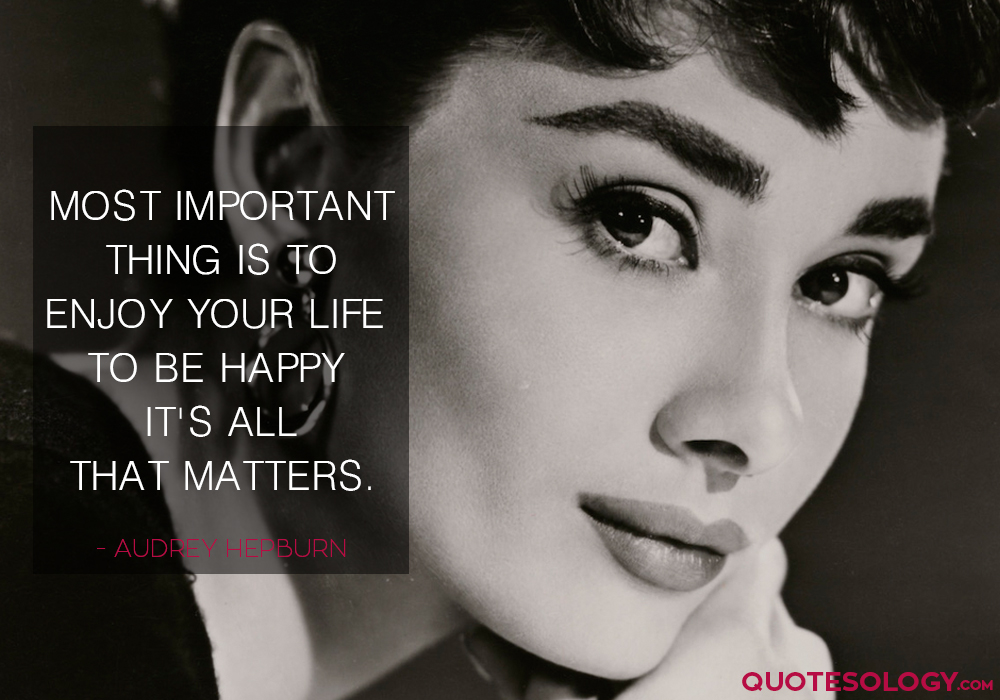 10.
To plant a garden is to believe in tomorrow.
11.
Success is like reaching an important birthday and finding you're exactly the same.
12.
The beauty of a woman is not in a facial mole, but true beauty in a woman is reflected in her soul.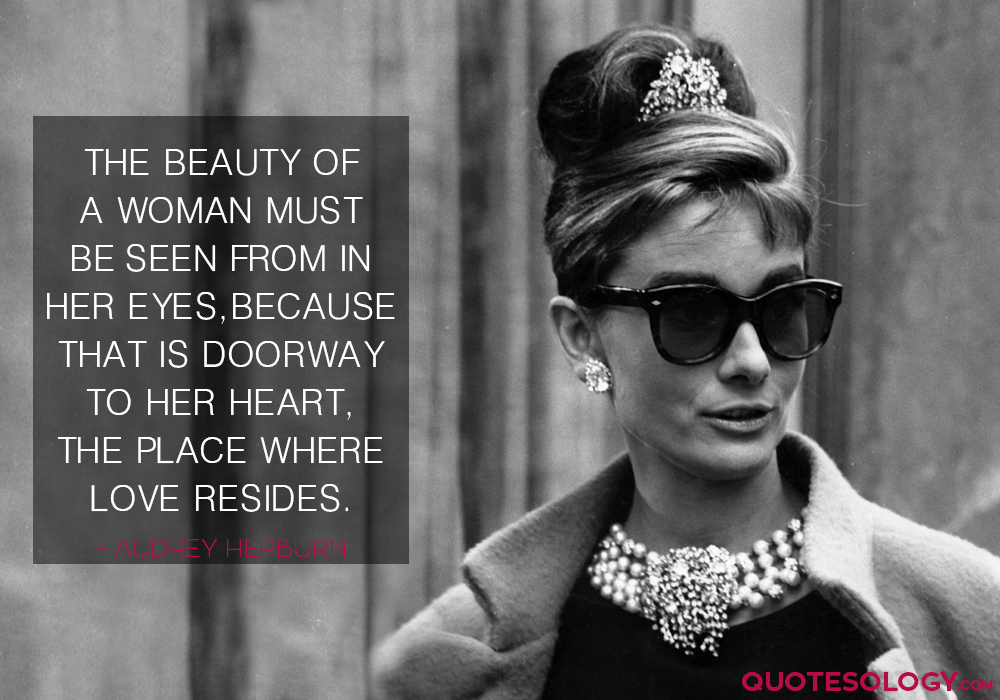 13.
Opportunities don't often come along. So, when they do, you have to grab them.
14.
Pick the day. Enjoy it – to the hilt. The day as it comes, people as they come…
15.
Remember, if you need a hand you'll find it at the end of your arm.
16.
Forgive quickly. Kiss slowly.  Love truly. Laugh uncontrollably and never regret anything that made you smile.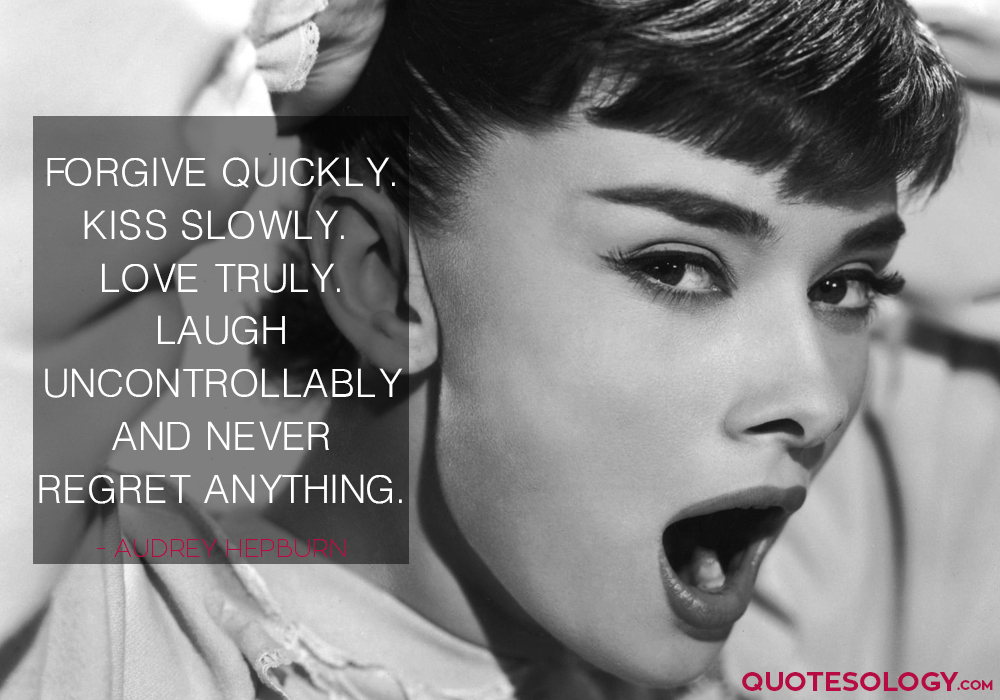 17.
As you get older, remember you have another hand; the first is to help yourself, the second is to help others.
18.
Your heart just breaks, that's all. But you can't judge or point fingers. You just have to be lucky enough to find someone who appreciates you.
19.
Why change? Everyone has his own style. When you have found it, you should stick to it.
20.
True friends are families which you can select.
21.
A woman can be beautiful  as well as intellectual.
22.
Anyone who does not believe in miracles is not a realist.
23.
People, even more than things, have to be restored, renewed, revived, reclaimed, and redeemed; never throw out anyone.
24.
Good things aren't supposed to just fall into your lap. God is very generous, but He expects you to do your part first.
25.
There is one difference between a long life & a great dinner; in the dinner, the sweet things come last.
26.
We all want to be loved, don't we? Everyone looks for a way of finding love. It's a constant search for affection in every walk of life.
27.
You have to look at yourself objectively. Analyze yourself like an instrument.  You have to be absolutely frank with yourself. Face your handicaps, don't try to hide them. Instead, develop something else.
28.
Nothing is impossible, the word itself says 'I'm possible'!
29.
The beauty of a woman must be seen from in her eyes, because that is the doorway to her heart, the place where love resides.
30.
Believe in the beauty of your heart's wishes.