Confidence Quotes: Confidence is that state when you are certain of something. It is the feeling to carry out an action in the best way possible. When you feel confident, you believe in yourself and your work. When you carry out the thoughts and plans, and put them into action, you have reached a level of valor where nothing that can stop you anymore. We have listed down some of the best confidence quotes for you, so that you are a little more motivated in whatever you indulge into.
Confidence is sometimes put into our mind by someone else, by any inspirational person or through some inspirational quotes, that you'd get to read in here. But then, by applying these ideas and ideologies you have to put an extra effort to make these come to good use! Self-confidence happens to be that element in our lives. It is that feeling which nobody can give us.
We have to build that for ourselves, and it comes when you practice over and over again. If its an examination that you're scared about, you have to prepare enough to make you feel confident about yourself. If it about how you carry yourself, it is about the way you look at yourself and you want the world to look at you. Confidence reflects when you are confident and that is surely a great amount of sexiness that we can carry!
Many times, life puts us through situations when we are emotionally tolled down. We look for something that can lift us up. It is amazing to have friends and family members who actually stick to us during these moments, but at the end of the day, we all have our battles to fight alone. Let us go through some really nice confidence quotes, so that they can make an impact on your and the people around you!
–
–
" Inhale confidence. Exhale doubt. "

–
–
" She is clothed in strength and dignity, and she laughs without  fear of the future. "

–
–
" The more you love your decisions, the loss you need others to love them. "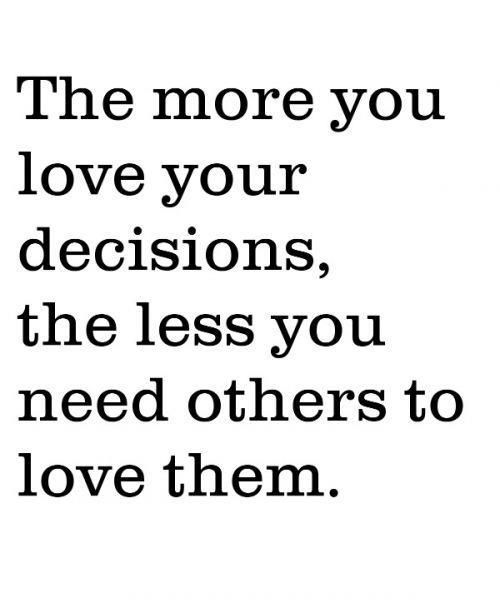 –
–
" Self-confidence is the best outfit, rock it and own it. "

–
–
" Confidence is the feeling you have before you understand the situation. "

–
–
" Confidence is at the root of so many attractive qualities, a sense of humor, a sense of style, a willingness to be who you are no matter what anyone else might think or say. "

–
–
" Confidence is contagious. Catch it, spread it. "

–
–
" He who is not courageous enough to take risks will accomplish nothing. "

–
–
" Be proud of who you are, and not ashamed of how others see you. "

–
–
" Self-confidence is the most attractive quality a person can have. How can anyone see how great you are if you can't see it yourself? "

–
–
" Self-confidence is the first requisite to great undertakings. "

–
–
" The way you treat yourself sets the standard for others on how you demand to be treated. Don't settle for anything other than respect. "

–
–
" I am fearfully wonderfully made. "

–
–
" Never try to fit in. You were born to stand out. "

–
–
" Life is about creating yourself. "

–
–
" Confidence is the sexist thing a woman can wear. "

–
–
" Jealousy is just a luck. "

–
–
" I will dress sharp. I will walk with purpose. I will keep my head up. I will remind myself of my strength and purpose. I will be grateful for all I have. I will compliment others. I will sit in the front row. I will make myself heard. I will exercise. I will contribute. I will be confident. "

–
–
" I love to see a young girl go out and grab the world by the lapels. Life's a bitch. You have got to go out and kick ass. "

–
–
" I have the absolute confidence not to be number two but then I have enough sense, also to realize that there can be no number one. "

–
–
" If you are confident, you are beautiful. "

–
–
" Don't ever let anyone dull your sparkle. "

–
–
" The person who says something is impossible should not interrupt the person who is doing it. "

–
–
" To love oneself is the beginning of a life long romance. "

–
–
" My father gave me the greatest gift anyone could give another person: He believed in me. "

–
–
" Dance as though no one is watching you. Love as though you have never been hurt before. Sing as though no one can hear you. Live as though heaven is on earth. "

–
–
" All our dreams can come true – if we have the courage to pursue them. "

–
–
"The possibilities of thought training are infinite, its consequences eternal, and yet few take the pains to direct their thinking into channels that will do them good,but instead leave all to chance. "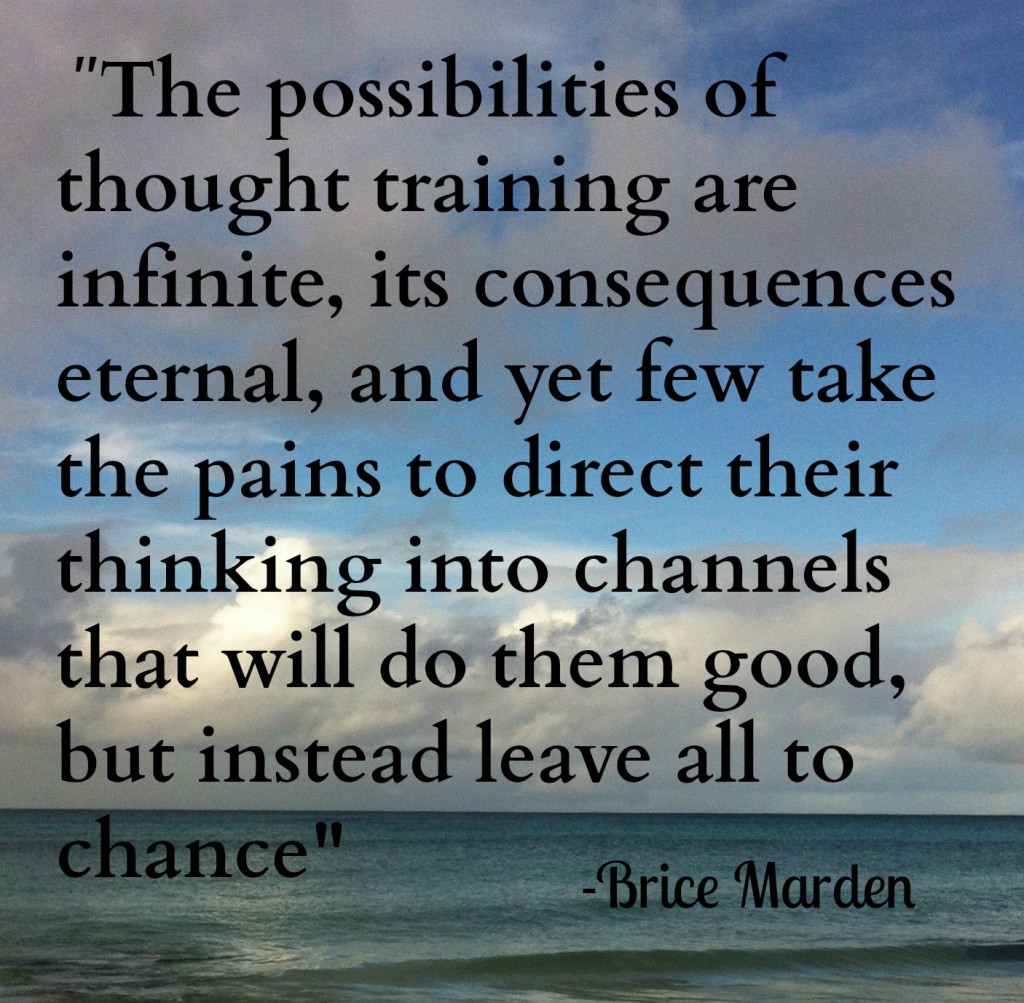 –
–
" Trust me when I say, I am going to do great things, with or without you. "

–
–
" Confidence doesn't come when you have all the answers. But it comes when you are ready to face all the questions. "

–
–
" Embracing your true self radiates a natural beauty that cannot be diluted or ignored. Confidence, powerful, untamable, badass you! "

–
–
" We either make ourselves miserable, or we make ourselves strong. The amount of work is the same. "

–
–
" Realize that there is one person you will always have, yourself. "

–
–
" You probably just scrolled through pages and pages of people you wish you looked like. Snap out of it and realize that you're beautiful too. "

–
–
" Confidence, not cockiness. Knowing who you are is confidence. Cockiness is knowing who you are and pushing it down everyone's throat. "

–
–
" Confidence: It lights the way. "

–
–
" Confidence is something you create within yourself by believing in who you are. "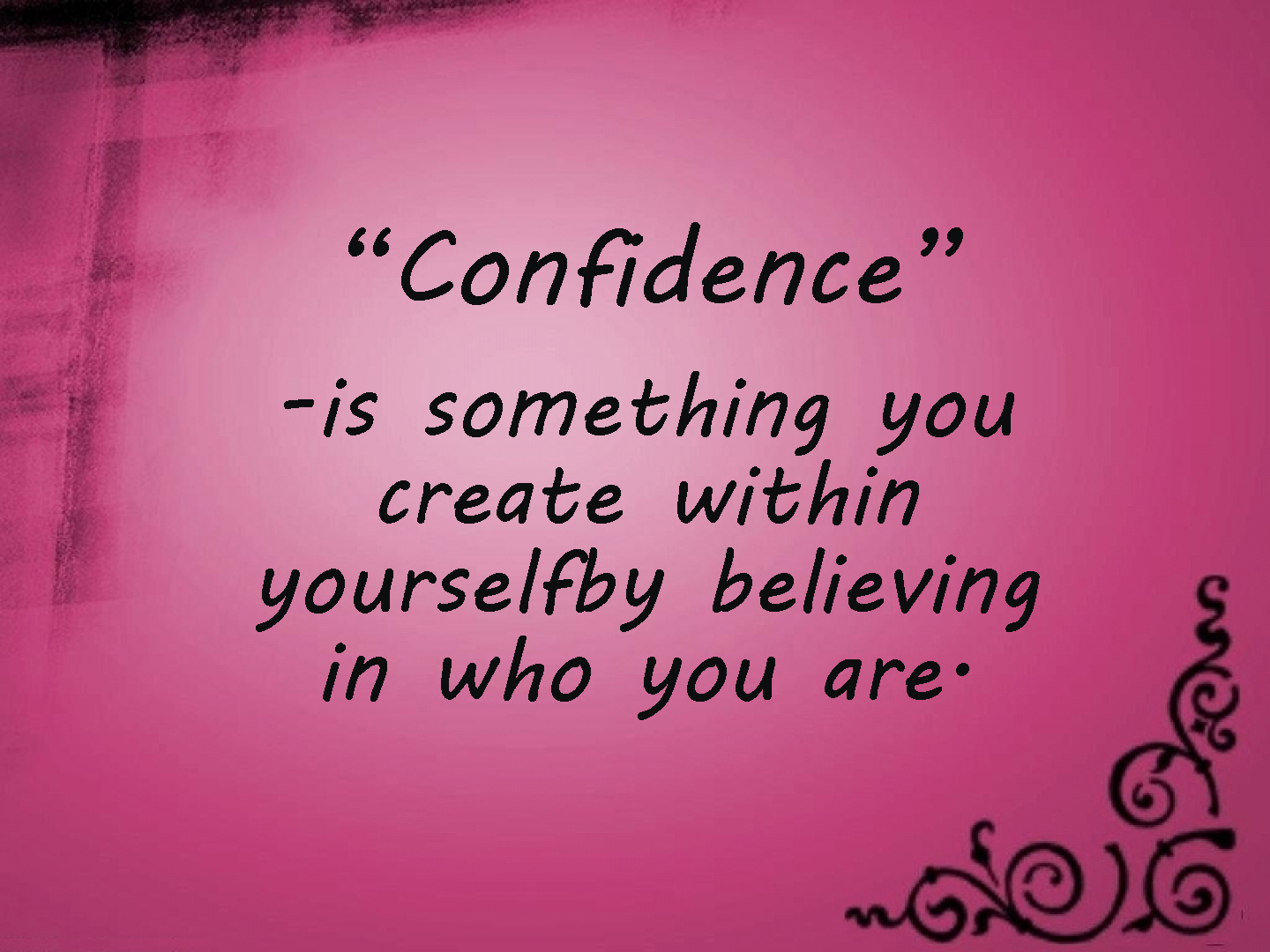 –
–
" Confidence is like a muscle: the more you use it, the stronger it gets. "

–
–
" Confidence is not ' They will like me'. Confidence is ' I'll be fine if they don't'. "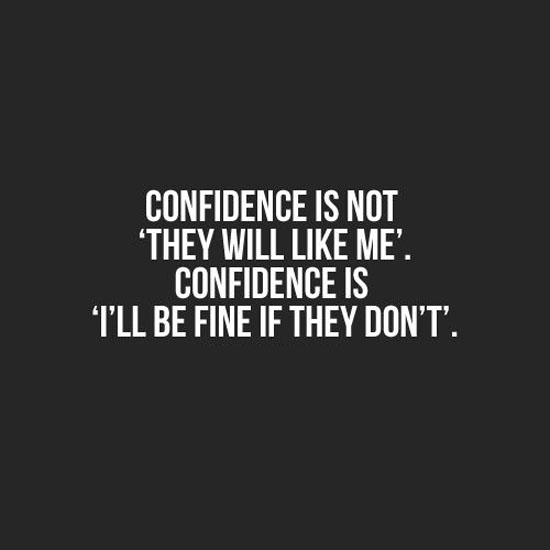 –
–
" Me, weird? Bitch, I'm limited edition. "

–
–
" Curiosity will conquer fear even more than bravery will. "

–
–
" One important key to success is self confidence. An important keywords to self- confidence is preparation. "

–
–
" I don't sweat for pounds, or inches, or dress size. I sweat to make my outside match my inside. "

–
–
" Be confidence. Too many days are wasted comparing ourselves to others and wishing to be something we aren't. Everybody had their own strength and weaknesses, and it is only when you accept everything you are – and aren't – that you will truly succeed. "

–
–
" When nothing is sure, everything is possible. "