Education quotes are often used in the ceremonies that we so often remember to move from one stage of life or academics to another. These quotes are worded in such a way that it taps into the feelings and memories made thought the years. Various stages in life are worthy of an education ceremony. Many consider education merely in the academic field: education from high school or college. But if you really think about what precisely education is then we know that education is much more inclusive.
If you think about it, education starts early in life; a baby will graduate from bottled foods to solid foods. Though you don't think about education quotes in this time, a lot of parents will buy photo albums that capture the moment and the sub-caption always has a clever saying. Perhaps after that, a baby will move up from diapers to toilet. Though they have no certificate or diploma for such an accomplishment, it is a significant one, nonetheless. But, let's be truthful, education quotes would fail to be memorable in those moments.
One cannot argue, however, that educations are more important as time and age go on. Moving on from kindergarten is important, and our culture values it. It is a nice little event that parents cherish. In the latter years of education, memories are often from junior high and high school. When people think back at their childhood memories from school, they ponder the Jr. High years and High School years.
All the good times you had on the weekends and during the breaks are put into memory. You remember the teacher that made you laugh the most. The time flies and then you find yourself with all your peers about to move on to other things. You are emotional and find yourself reminiscing about the past several years. The speaker then delivers the blow of a lifetime and stuns the crowd with the final word.
The education quote sums up the entirety of your time in school and the emotions overflow. That is what education quotes are for – they boil down years of work and memories into one beautiful moment. Find the best education quotes here.
Famous Education Quotes
–
" Education's purpose is to replace an empty mind with an open one. "
– Malcolm Forbes
–
" The beautiful thing about learning is that no one can take it away from you. "
– BB King

–
–
" A library is the delivery room for the birth of ideas, a place where history comes to life. "
– Norman Cousins
–
" The best teachers are those who show you where to look but don't tell you what to see. "
– Alexandra K. Trenfor

–
–
" I spent three days a week for 10 years educating myself in the public library, and it's better than college. People should educate themselves – you can get a complete education for no money. At the end of 10 years, I had read every book in the library and I'd written a thousand stories. "
– Ray Bradbury
–
" Books are the quietest and most constant of friends; they are the most accessible and wisest of counselors, and the most patient of teachers. "
– Charles W. Eliot
–
–
" A man who has never gone to school may steal from a freight car; but if he has a university education, he may steal the whole railroad. "
– Theodore Roosevelt
–
" You cannot teach a person anything. You can only help him find it within himself. "
– Galileo Galilei
–
–
" The more that learn to read the less learn how to make a living. That's one thing about a little education. It spoils you for actual work. The more you know the more you think somebody owes you a living. "
– Will Rogers
–
" He who opens a school door, closes a prison. "
–
–
" If education is always to be conceived along the same antiquated lines of a mere transmission of knowledge, there is little to be hoped from it in the bettering of man's future. For what is the use of transmitting knowledge if the individual's total development lags behind? "
– Maria Montessori
–
" Who dares to teach must never cease to learn. "
– John Cotton Dana

–
–
" We are born weak, we need strength; helpless, we need aid; foolish, we need reason. All that we lack at birth, all that we need when we come to man's estate, is the gift of education. "
– Jean-Jacques Rousseau
–
" Education is the key to unlock the golden door of freedom. "
– George Washington Carver

–
–
" The point of my work is to show that culture and education aren't simply hobbies or minor influences. "
– Pierre Bourdieu
–
" When educating the minds of our youth, we must not forget to educate their hearts. "
–
–
" Natural ability without education has more often raised a man to glory and virtue than education without natural ability. "
– Marcus Aurelius
–
" Education is the passport to the future, for tomorrow belongs to those who prepare for it today. "
– Malcolm X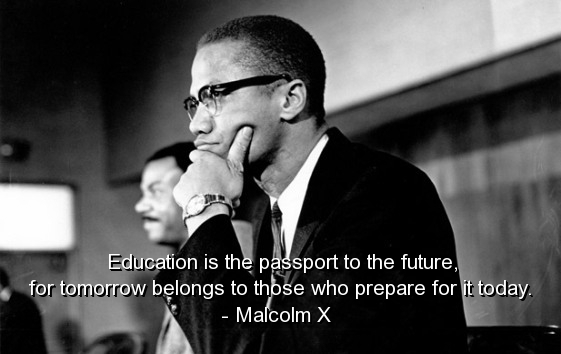 –
–
" Education is not to reform students or amuse them or to make them expert technicians. It is to unsettle their minds, widen their horizons, inflame their intellects, teach them to think straight, if possible. "
– Robert M. Hutchins
–
" Formal education will make you a living; self-education will make you a fortune. "
– Jim Rohn

–
–
" Education is a weapon whose effects depend on who holds it in his hands and at whom it is aimed. "
– Joseph Stalin
–
" Education is the ability to listen to almost anything without losing your temper or self-confidence. "


–
–
" Ensuring quality higher education is one of the most important things we can do for future generations. "
– Ron Lewis
–
" Intelligence plus character – that is the goal of true education. "
– Martin Luther King Jr.
–
–
" Real education should consist of drawing the goodness and the best out of our own students. What better books can there be than the book of humanity? "
– Cesar Chavez
–
" Education is what remains after one has forgotten what one has learned in school. "
– Albert Einstein
–
–
" If an ignorant person is attracted by the things of the world, that is bad. But if a learned person is thus attracted, it is worse. "
– Abu Bakr (R.A)
–
" Education is not preparation for life; education is life itself. "
– John Dewey

–
–
" Without education, you are not going anywhere in this world. "
– Malcolm X
–
" The true purpose of education is to make minds, not careers. "
– William Deresiewicz

–
–
" Steve Jobs, Bill Gates and Mark Zuckerberg didn't finish college. Too much emphasis is placed on formal education – I told my children not to worry about their grades but to enjoy learning. "
– Nassim Nicholas Taleb
–
" Develop a passion for learning. If you do, you will never cease to grow. "
– Anthony J. D'Angelo

–
–
" There is no greater education than one that is self-driven. "
– Neil deGrasse Tyson
–
" Education is the most powerful weapon which you can use to change the world. "
– Nelson Mandela

–
–
" Education promotes equality and lifts people out of poverty. It teaches children how to become good citizens. Education is not just for a privileged few, it is for everyone. It is a fundamental human right. "
– Ban Ki-moon
–
" All real education is the architecture of the soul. "
– William Bennett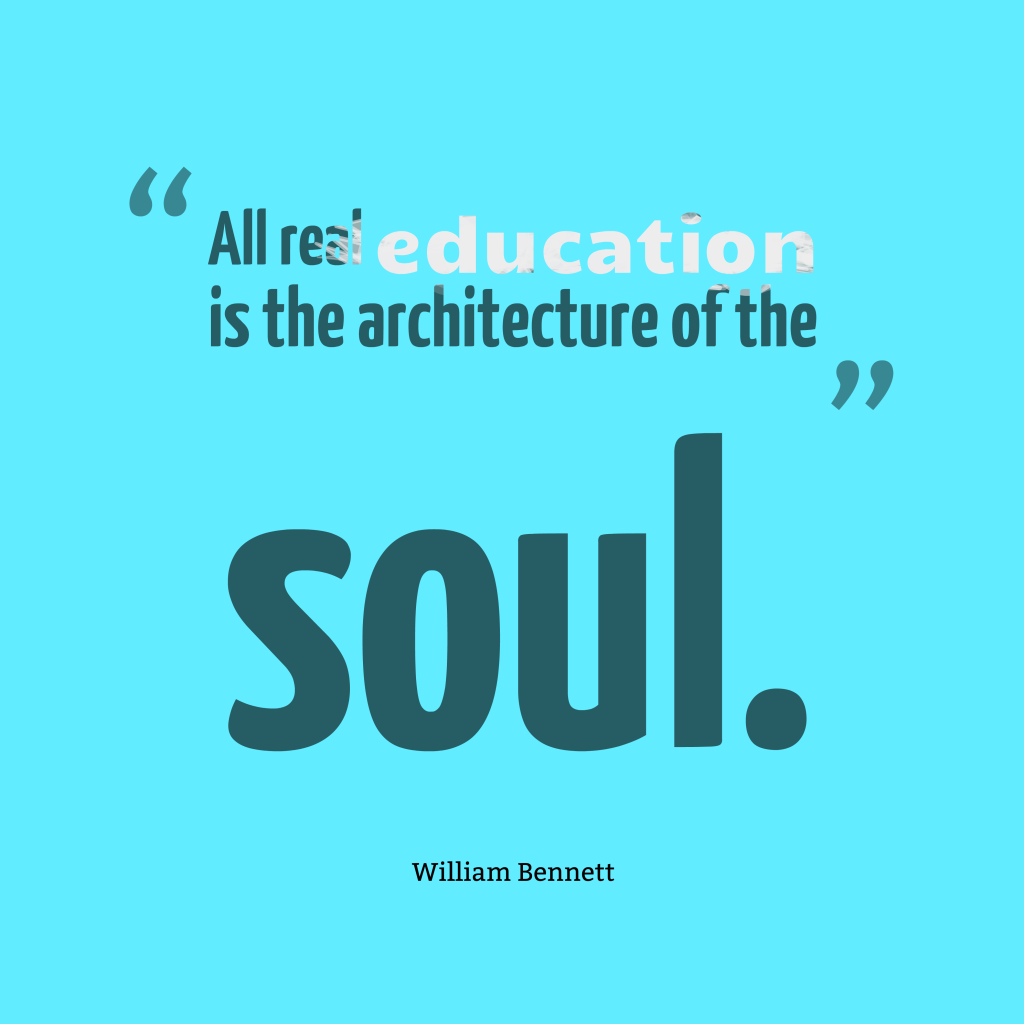 –
–
" Education, like neurosis, begins at home. "
– Milton Sapirstein
–
" The roots of education are bitter, but the fruit is sweet. "
– Aristotle

–
–
" If education does not create a need for the best in life, then we are stuck in an undemocratic, rigid caste society. "
– Sargent Shriver
–
" Everything should be made as simple as possible, but no simpler. "
– Albert Einstein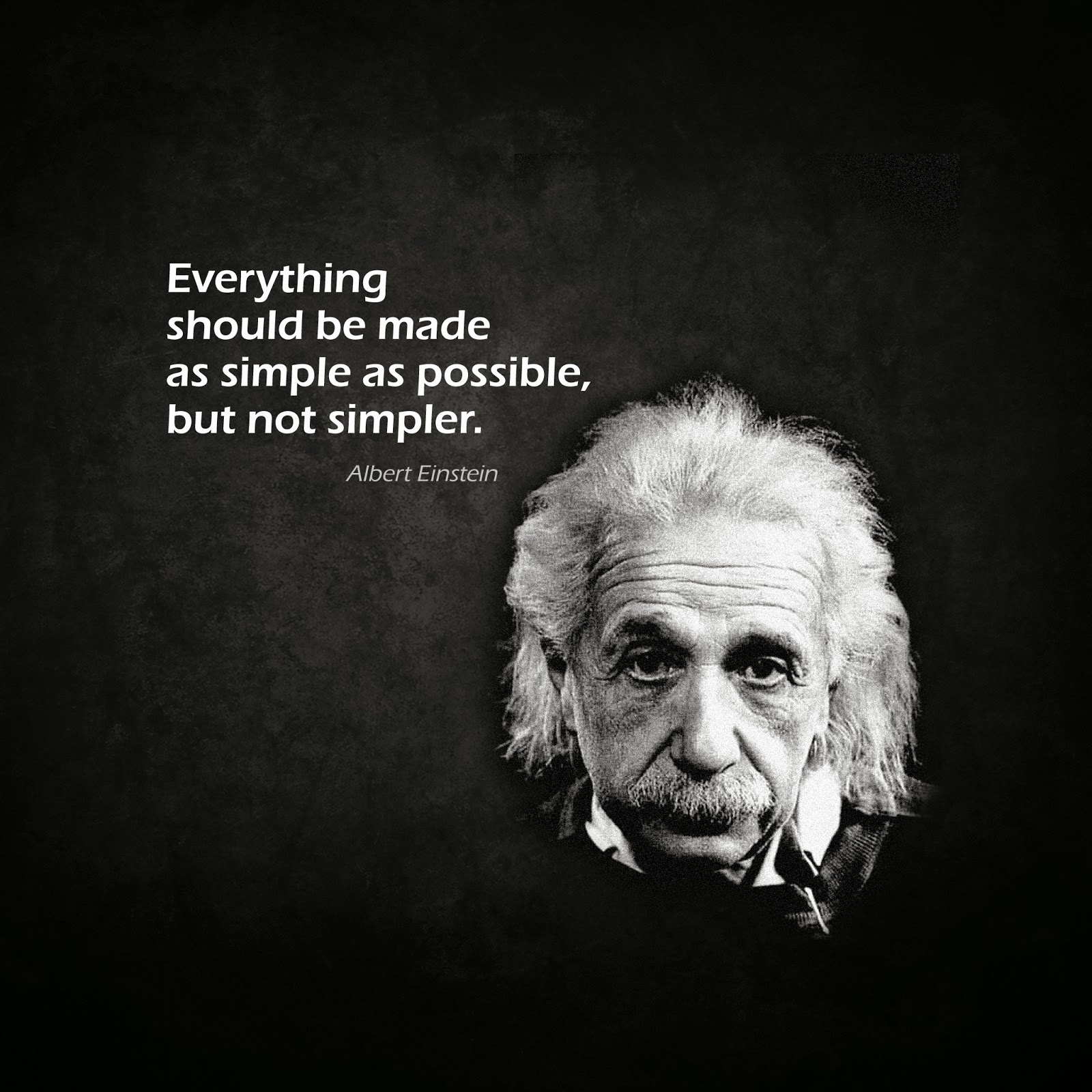 –
–
" Education then, beyond all other devices of human origin, is the great equalizer of the conditions of men, the balance-wheel of the social machinery. "
– Horace Mann
–
" The mediocre teacher tells. The good teacher explains. The superior teacher demonstrates. The great teacher inspires. "
– William Arthur Ward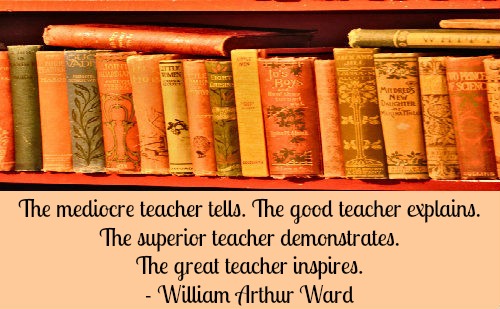 –
–
" The best students come from homes where education is revered: where there are books, and children see their parents reading them. "
– Leo Buscaglia
–
" For every one of us that succeeds, it's because there's somebody there to show you the way out. The light doesn't always necessarily have to be in your family; for me it was teachers and school. "
– Oprah Winfrey

–
–
" Since we cannot know all that there is to be known about anything, we ought to know a little about everything. "
– Blaise Pascal
–
" There are two educations. One should teach us how to make a living and the other how to live. "
– John Adams

–
–
" Poor people cannot rely on the government to come to help you in times of need. You have to get your education. Then nobody can control your destiny. "
– Charles Barkley
–
" If you're not willing to learn, no one can help you. If you're determined to learn, no one can stop you. "