Encouraging quotes are always a good source to get inspired by although sometimes it may be hard to obtain depending on the crowd, places and situations an individual associates with. Encouragement is necessary and should be in every individual's life. When encouraged a person can exceed beyond their normal or anticipated rate in the things they do such as learning, working and exercising. What push them to the next level could be words of encouragement, love, family, God or many kinds of things. This is the reason why all people should want and accept anything that can be inspirational.
Love can always inspire one to hit new heights. The love can come from a family, spouse or friend. Real love is powerful and when it's seen and received it can cause a person to do better and all different aspects of life. Since love is the opposite of hate the more love an individual receives in their life the less hate their likely to have in their life as a result.
Family should always be a place to look for encouragement. Since your family usually knows you best they can generally inspire you in ways other people can't. They may use a wise quote from the Bible or popular phrases to uplift your spirit. Ironically it can also be the opposite. Because of the reality that they are your family they may not have as much belief in you as say a friend or mentor. This can often divide a family when a person gains accomplishments even with the lack of support from their family.
When many people need encouragement they turn to God. Through their faith in him and in his word, they are able to carry on when hope may not seem possible. God has always been the greatest source of this which many would profess in. When all hope seems to be gone many people turn to God whether they fully believe in him or not. This source of uplifting motivation can make huge instant changes in a person's life. So it's always better to have than to not have because a good thing can equal great change. It's also just as important to give it somebody as it is to receive it from somebody. You can search for encouraging quotes, motto's and phrases online here.
Short Encouraging Quotes
–
" You can determine how confident people are by listening to what they don't say about themselves. "
– Brian G. Jett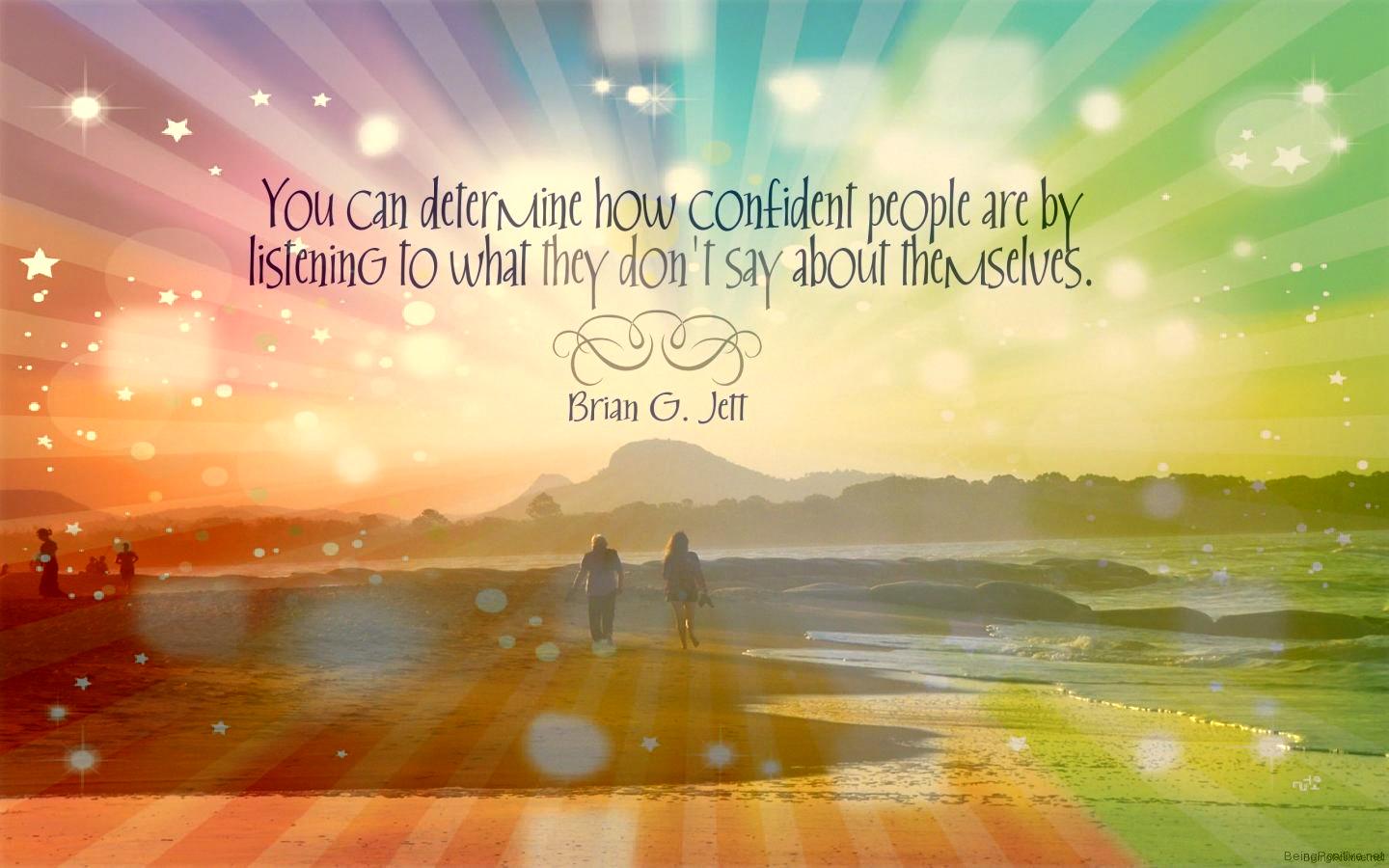 –
–
" You must provide you own light to your darkness. "

–
–
" There are far, far better things ahead than any we leave behind. "
– C.S.Lewis

–
–
" Live in such a way that if anyone should speak badly of you, no one would believe it. "

–
–
" Fall seven times, stand up eight. "

–
–
" The minute you think of giving up, think of the reason why you held on so long. "

–
–
" Start where you are. Use what you have. Do what you can. "

–
–
" Don't let anyone ever dull your sparkle. "

–
–
" There is nothing better than the encouragement of a good friend. "
– Katharine Butler Hathaway

–
–
" Experience is not what happens to you; it is what you do with what happens to you. "
– Aldous Huxley

–
–
" Every great achievement was once considered impossible. "
– Unknown

–
–
" Don't judge each day by the harvest you reap, but by the seeds that you plant. "
– Robert Louis Stevenson

–
–
" Beginning is easy. Continuing is hard. "

–
–
" When your past calls, don't answer. It has nothing new to say. "

–
–
" Never let the odds keep you from doing what you know in your heart you were meant to do. "

–
–
" If you have to fail at something do it because of you, not because someone expect you to fail. "

–
–
" All broken relationships can be traced back to broken agreements. "
– Stephan R. Covey

–
–
" Even though I walk through the darkest valley, I fear no evil; for you are with me; your rod and your staff – they comfort me. "

–
–
" Feelings are much like waves, we can't stop them from coming but we can choose which ones to surf. "

–
–
" God doesn't give us what we can handle, He helps us handle what we have been given. "

–
–
" Hope: It's not a whim or a wish. It's a rock from which I stand on. That rock is Christ. "

–
–
" Handle every stressful situation like a dog. If you can't eat it or play with it, just pee on it and walk away. "

–
" Lonely hours is the best time of life, because its the only time I share my deepest secrets with the most trusted person in the world, myself. "
–
–
" You are never too old to set another goal or to dream a new dream. "
– C.S.Lewis

–
–
" Positive thinking sees the invisible, feels the intangible, and can achieve the impossible. "

–
–
" Push yourself because no one else is going to do it for you. "

–
–
" I know it has been though but I'm still cheering for you. "

–
–
" She is clothed in strength and dignity, and she laughs without fear of the future. "

–
–
" There was never a night or a problem that could defeat sunrise or hope. "
– Bern Williams

–
–
" Don't let today's disappointments cast a shadow on tomorrow's dreams. "