John Winston Ono Lennon was an English singer and songwriter who co-founded the Beatles, the most commercially successful band in the history of popular music. With fellow member Paul McCartney, he formed a celebrated songwriting partnership. Read John Lennon quotes that will surely motivate your.
JOHN LENNON QUOTES FOR MOTIVATION
1.
If you want peace, you won't get it with violence.
2.
You either get tired fighting for peace, or you die.
3.
All we are saying is give peace a chance.
4.
If everyone demanded peace instead of another television set, then there'd be peace.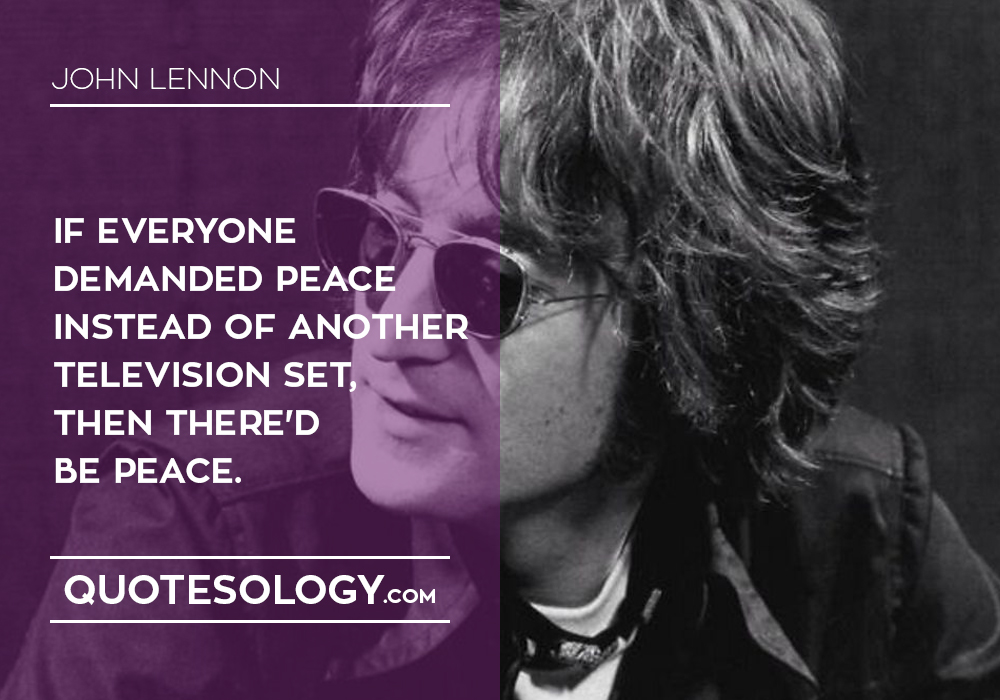 5.
Our society is run by insane people for insane objectives.
6.
Time you enjoy wasting, was not wasted.
7.
Living is easy with eyes closed.
8.
It's weird not to be weird.
9.
As usual, there is a great woman behind every idiot.
10.
There's nothing you can know that isn't known.
11.
Reality leaves a lot to the imagination.
12.
All you need is love.
13.
Love is the flower you've got to let grow.
14.
Nobody loves you when you're down and out.
15.
Everything is clearer when you're in love.
16.
Happiness is inside you, not with other person.
17.
Yeah we all shine on, like the moon, and the stars, and the sun.
18.
Everybody loves you when you're six foot in the ground.
19.
The more I see the less I know for sure.
20.
Life is what happens while you are busy making other plans.
21.
Count your age by friends, not years. Count your life by smiles, not tears.
22.
Love is the answer, and you know that for sure; Love is a flower, you've got to let it grow.
23.
To the world you may be one person, but to one person you may be the world.
24.
You don't need anybody to tell you who you are or what you are. You are what you are!
25.
We live in a world where we have to hide to make love, while violence is practiced in broad daylight.
26.
Being honest may not get you a lot of friends but it will always get you the right ones.
27.
Everything will be okay in the end. If it's not okay, it's not the end.
28.
One thing you can't hide is when you're crippled inside.
29.
Dream you dream alone is only a dream. A dream you dream together is reality.
30.
A teacher who is attempting to teach without inspiring the pupil with a desire to learn is hammering on cold iron.