Maya Angelou (April 4, 1928 – May 28, 2014) was an American poet, writer, and civil rights activist. She published seven autobiographies, three books of essays, several books of poetry, and was credited with a list of plays, movies, and TV programs spanning over 50 years. She got dozens of honors and more than 50 honorary degrees. Angelou is best known for her series of seven autobiographies, which concentrate on her childhood and early adult experiences.
Maya Angelou was an indomitable soul of incredible generosity, benevolence, and love. Her work, both written and spoken, has motivated, and really helped, the lives of millions. When we think of tribute, we imagine Maya as a sort of 'General of Compassion', offering a multitude of uplifting statement. She was exceptional, she was uncommon, she was more delightful than maybe even she understood, because she was, among other things, such an artist, that she could not just create worlds on paper, or in an audience's imagination, but she also managed, again and again in her long life, to create and recreate herself.
MAYA ANGELOU QUOTES FOR BETTER LIVING
Angelou's ability to motivate will live on in her productive thoughts, adages and works; her words could be incorporated into a manual for driving a satisfying, fruitful life. Below here, we have listed down some of the best Maya Angelou quotes. Read and share them as well.
1.
My mission in life is not merely to survive, but to thrive; and to do so with some passion, some compassion, some humor, and some style. – Maya Angelou
2.
When someone shows you who they are, believe them the first time. – Maya Angelou
3.
Music was my refuge. I could crawl into the space between the notes and curl my back to loneliness. – Maya Angelou
4.
A wise woman wishes to be no one's enemy; a wise woman refuses to be anyone's victim. – Maya Angelou
5.
There is no greater agony than bearing an untold story inside you. – Maya Angelou
6.
Nothing will work unless you do. – Maya Angelou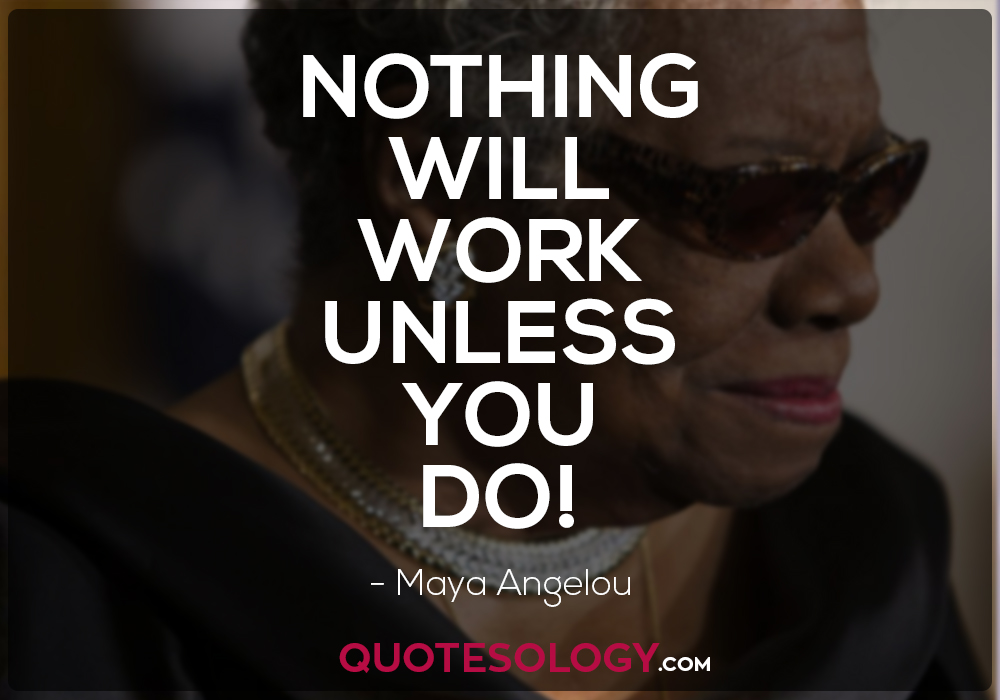 7.
Self-pity in its early stage is as snug as a feather mattress. Only when it hardens does it become uncomfortable. – Maya Angelou
8.
Until blacks and whites see each other as brother and sister, we will not have parity. It's very clear. – Maya Angelou
9.
Try to be a rainbow in someone's cloud. – Maya Angelou
10.
People will forget what you said, people will forget what you did, but people will never forget how you made them feel. – Maya Angelou
11.
We may encounter many defeats but we must not be defeated. – Maya Angelou
12.
If we lose love and self respect for each other, this is how we finally die. – Maya Angelou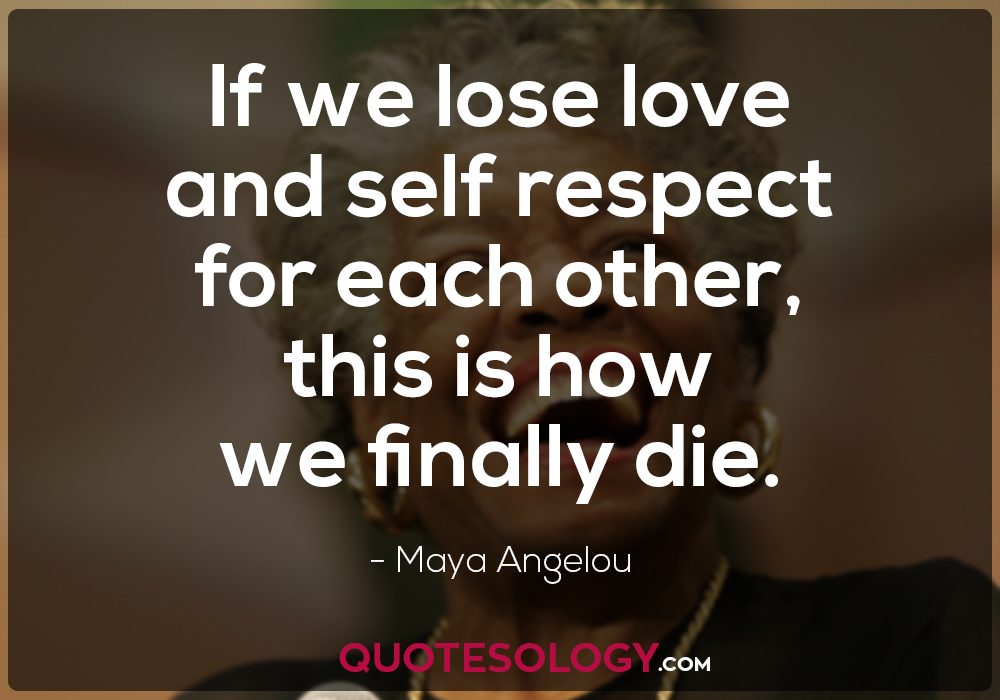 13.
Equal rights, fair play, justice, are all like the air: we all have it, or none of us has it. That is the truth of it. – Maya Angelou
14.
Life loves to be taken by the lapel and told: 'I'm with you kid. Let's go. – Maya Angelou
15.
You may write me down in history with your bitter, twisted lines. You may trod me in the very dirt, but still, like dust, I'll rise. – Maya Angelou
16.
I refuse to allow any man-made differences to separate me from any other human beings. – Maya Angelou
17.
The best comfort food will always be greens, cornbread, and fried chicken. – Maya Angelou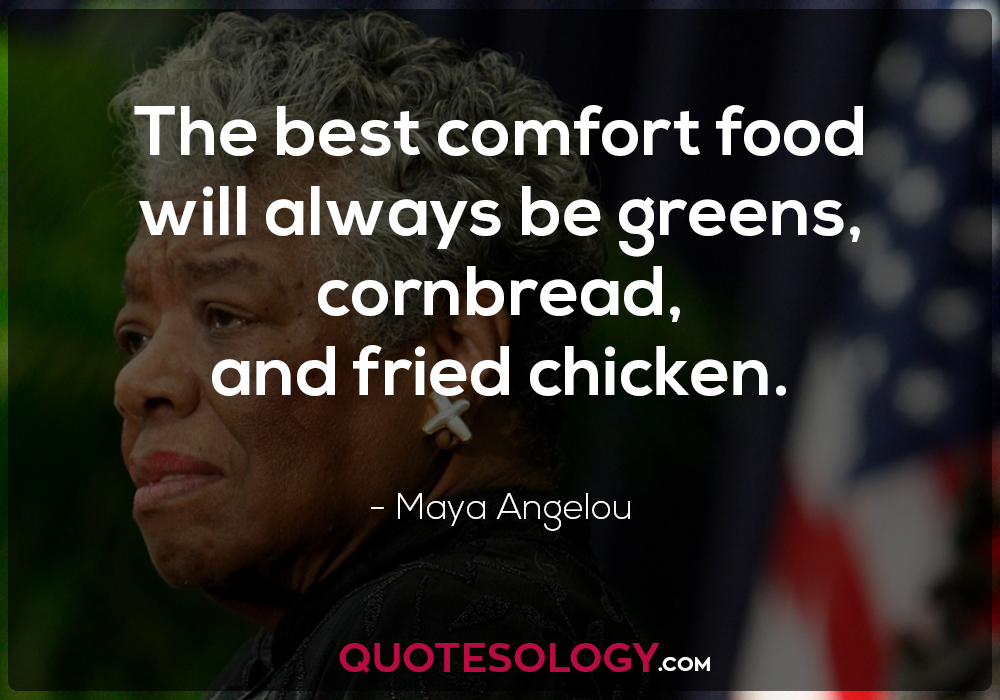 18.
History, despite its wrenching pain, cannot be unlived, but if faced with courage, need not be lived again. – Maya Angelou
19.
How important it is for us to recognize and celebrate our heroes and she-roes! – Maya Angelou
20.
In so many ways, segregation shaped me, and education liberated me. – Maya Angelou
21.
Bitterness is like cancer. It eats upon the host. But anger is like fire. It burns it all clean. – Maya Angelou
22.
Loving someone liberates the lover as well as the beloved. And that kind of love comes with age. – Maya Angelou
23.
It is time for parents to teach young people early on that in diversity there is beauty and there is strength. – Maya Angelou
24.
How wonderful it is to be an American. We have known the best of times and the worst of times. – Maya Angelou
25.
If you don't like something, change it. If you can't change it, change your attitude. – Maya Angelou
26.
It's one of the greatest gifts you can give yourself, to forgive. Forgive everybody. – Maya Angelou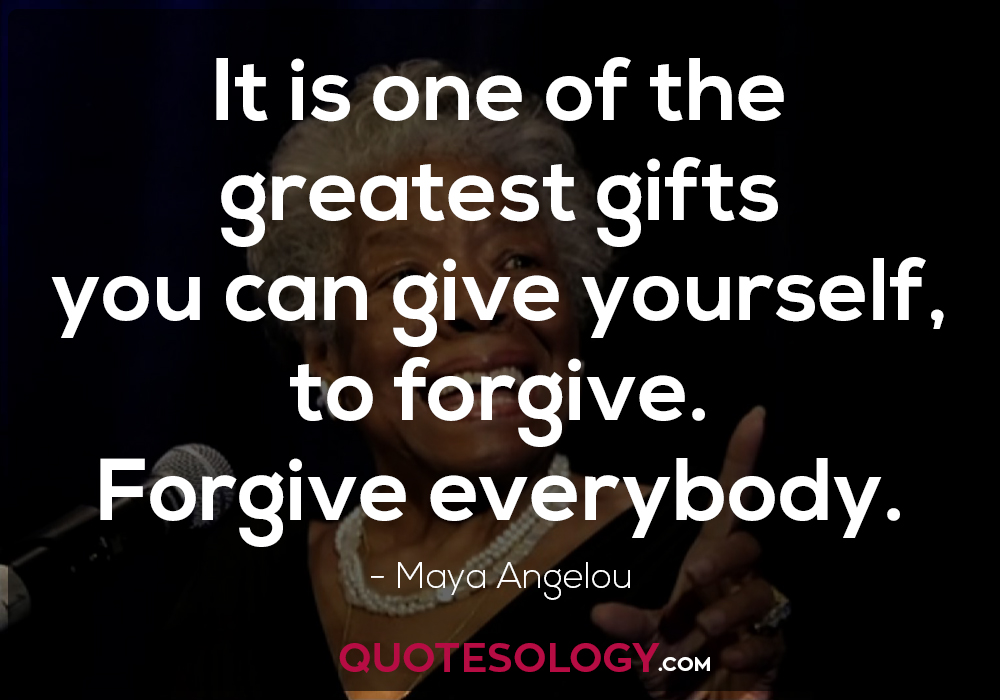 27.
Love recognizes no barriers. It jumps hurdles, leaps fences, penetrates walls to arrive at its destination full of hope. – Maya Angelou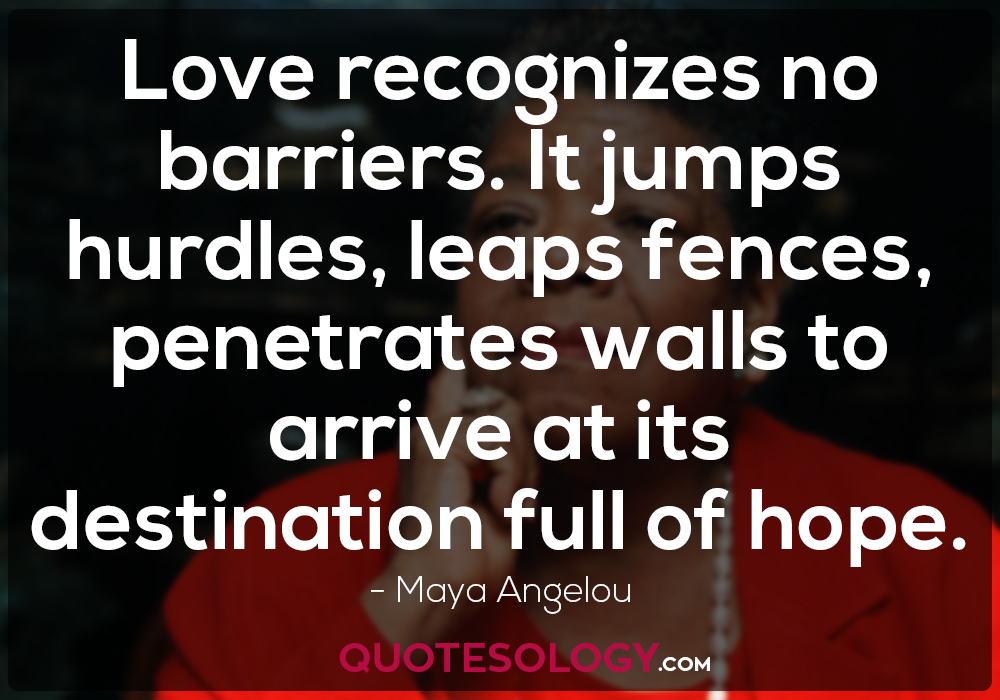 28.
If you have only one smile in you give it to the people you love. – Maya Angelou
29.
The truth is, no one of us can be free until everybody is free. – Maya Angelou
30.
Love is like a virus. It can happen to anybody at any time. – Maya Angelou