Religious Quotes are related to all religions at a whole and not specifically for one particular faith. Our life is a mix of what we do and what it does to us. Sometimes, due to this, we believe and rely on some external forces which bring in a sense of belief and dependence.
Talking about dependence, we are all tied and reliable on external forces, be it other people or nature. Somewhere we know that there is a lot in life which are beyond our grip and management. These are the times when we look for another hand for help, and that hand is sometimes God.
The religion we belong to is usually what we have inherited from our family. Be it Hinduism, Christianity, Islam, or any other religion, we have followed what we have been asked to follow. Every religion has different principles but they all boil down to similar teachings. We have divided the power of the Almighty into different names with different characters or incarnations, but in reality these is just one God, who rules us all.
As you go through the religious quotes below you will figure out that they all come with a meaning. These are to make us feel more inspired and to remind the power which rules us all. These religious quotes about faith and love will help you understand a little more about the essence of following a religion. It does not matter about which God you believe in, what matters in your self-belief and your own relationship with God.
It is very important to be associated with some kind of religious teachings and principles. They not only help us during troubled times but also make us a better human being. Save and shares these religious quotes you read below and feel ecstatically satisfied.
–
–
" Look back and thank God. Look forward and trust God. He closes doors no man can open and He opens doors no man can close. "


–
–
" Sometimes you are delayed where you are because God knows there's a storm where you are headed. Be grateful. "

–
–
" I pray that your love for each other will overflow more and more, and that you will keep on growing in your knowledge and understanding. "

–
–
" Anyone can find the dirt in someone. Be the one that finds the gold. "

–
–
" Hope anchors the soul. "

–
–
" God's plan is always the best. Sometimes the process is painful and hard. But don't forget that when God is silent, He's doing something for you. "

–
–
" God is always there when you're not looking "

–
–
" Let all that you do be done in love. "
–
–
" Faith is like Wi-FI, it's invisible but it has the power to connect you to what you need. "

–
–
" By faith, take back everything the enemy has stolen from you. "

–
–
" Happy moments, praise God. Difficult moments, seek God. Quiet moments, worship God. Painful moments, trust God. Every moment, Thank God. "

–
–
" Be joyful in hope, patient in a affliction, faithful in prayer. "

–
–
" She is clothed with strength and dignity and laughs without fear of the future. "

–
–
" When life gets too hard to stand, kneel. "

–
–
" Faith is not knowing what the future holds, but knowing who holds the future. "

–
–
" If God brings you to it, He will bring you through it. "

–
–
" Choose your friends with caution; Plan your future with purpose and frame your life with faith. "

–
–
" God can heal a broken heart. But you need to give him all the pieces. "

–
–
" When we pray, God hears more than we say, answers more than we ask. "

–
–
" Even to your old age and gray hairs I am he, I am he who will sustain you. I have made you I will carry you; I will sustain you and I will rescue you. "

–
–
" If I have faith that can move mountains, but do not have love, I am nothing. "

–
–
" As water reflects a face, so a man's heart reflects the man. "
–
–
" I will walk by faith even when I cannot see. "

–
–
" I can see how it might be possible for a man to look down upon the earth and be an atheist, but I cannot conceive how a man could look up into the heavens and say there is no God. "

–
–
" We are not human beings having a spiritual experience. We are spiritual beings having a human experience. "

–
–
" Be strong and courageous. Do not be afraid; do not be discourage, for the Lord your God will be with you wherever you go. "

–
–
" Keep your head up. God gives his hardest battles to his strongest soldiers. "

–
–
" But whoever drinks the water I give him will never thirst. Indeed, the water I give him will become in him a spring of water welling up to eternal life. "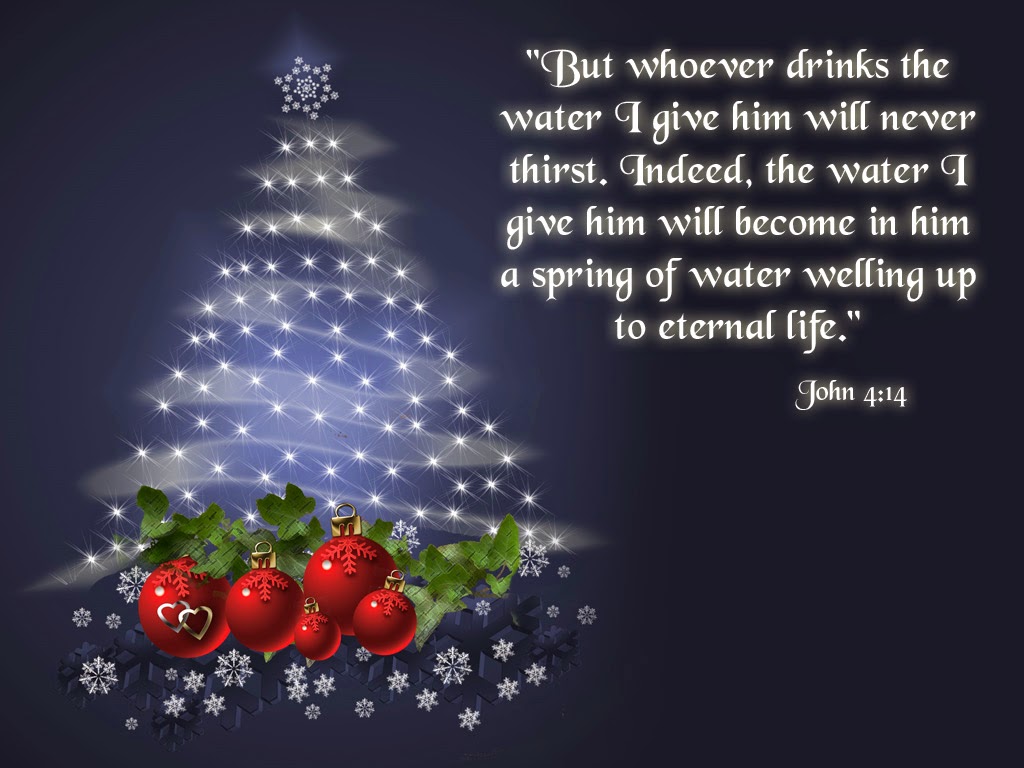 –
–
" Cry out to Jesus. There is hope for the hopeless rest for the weary, love for the broken heart. There is grace and forgiveness, mercy, and healing. He'll meet you wherever you are. Cry out to Jesus. Cry out to Jesus! "

–
–
" Your parents may not be perfect but they are the most precious gift God has even given you. "

–
–
" Prayer is the road to heaven but faith opens the door. "

–
–
" Those who walk with God, always reach their destination. "

–
–
" Give thanks to the Lord for He is good; His love endures forever. "

–
–
" Faith makes things possible… not easy. "

–
–
" A relationship with God is the most important relationship you can have. Embrace it every day. "

–
–
" Faith: It makes things possible not easy. "

–
–
" Christ is the center of our home, a guest at every meal, a silent listener to every conversation. "

–
–
" The tongue is a small thing, but what enormous damage it can do. "

–
–
" Sometimes things fall apart so that better things can fall together. "

–
–
" When we have nothing left but God, we discover that God is enough. "

–
–
" Worry ends when faith in God begins. "

–
–
" The greatest miracle of all is that God looks at me, at you, in all our dirt and brokenness and still says, ' You are beautiful. I choose you. You are mine'. "