William Shakespeare, often referred as the English National Poet, is considered as one of the best dramatist of all times. He was a writer and a poet, and his contribution to literature knows no end. People, till today, quote some of the best Shakespeare quotes to link something relatable.
There are numerous Shakespeare quotes which you will come over, all through your life. But some of the main aspects like love and life were what he greatly stressed on, to make us feel a little more deeply.
Shakespeare on Love: Shakespeare has given us immense perspective to look and feel love differently. He has mentioned about how deep the feeling can be. He has quotes that like, if someone hasn't done anything which is slightly foolish for love, he hasn't been in love. This describes how deeply he himself could feel the feeling. From his romantic comedies to his tragic love stories, Shakespeare has immense contribution in making people fall in love all over again, and value the concept of love.
Shakespeare on Life: Shakespeare has been humorous and witty when it came to the quotes about life. He has mentioned that the fools feel that they are wise and the wise doubt if they are fools. He has always encouraged people to work harder and discover new versions of them. He has quoted that when a person lets them be what he can, they figure out what they are really capable of.
Shakespeare quotes are widely segregated in more aspect like sadness, beauty, time, fortune, etc. We do not always have the time to go through the long scripts and writings, but then we also want to read something meaningful enough to stick to our minds. Thus, you're just about there, to read some of the finest quotes that the writer has left for all of us to read, without going through the heavy books.
–
–
" God has given you one face, and you make yourself another. "

–
–
" Be not afraid of greatness: some are born great, some achieve greatness, and some have greatness thrust upon them. "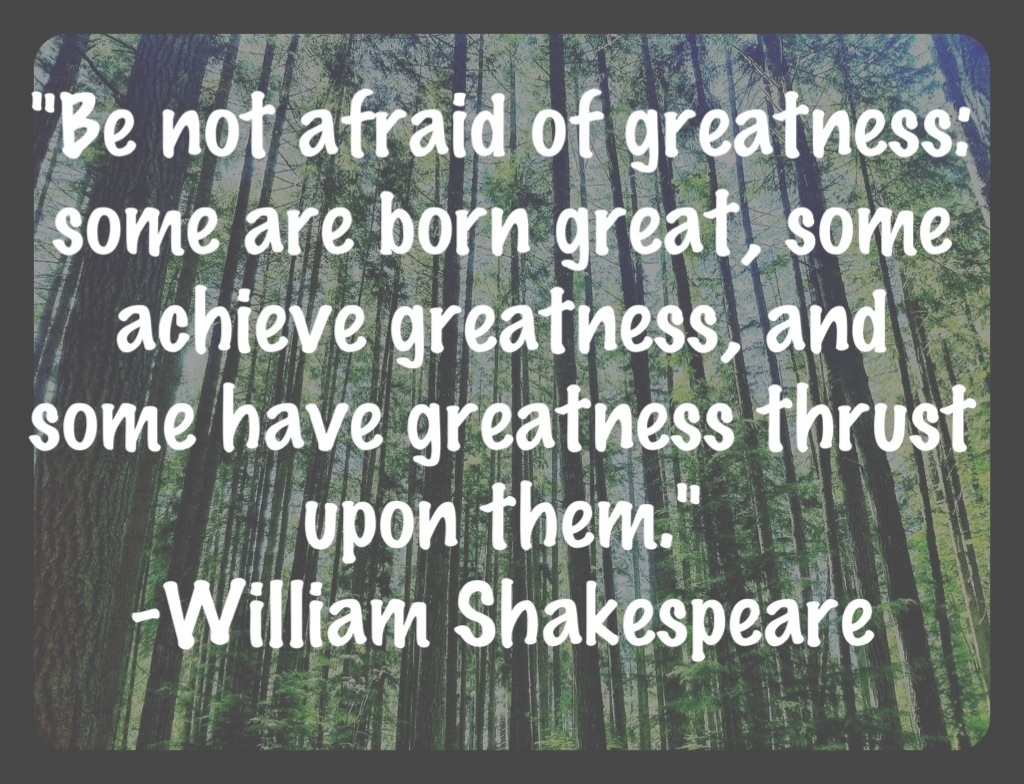 –
–
" To do a great right do a little wrong. "

–
–
" Cowards die many times before their death; the valiant never taste of death but once. "

–
–
" Conversation should be pleasant without scurrility, witty without indecency, learned with conceitedness, novel without falsehood. "

–
–
" A friend is one that knows you as you are, understands where you have been, accepts what you have become, and still gently allows you to grow. "

–
–
" Doubt thou the stars are fire;
Doubt that the sun doth move;
Doubt truth to be a liar;
But never doubt I love. "

–
–
" Ignorance in the curse of God;
Knowledge is the wing wherewith
we fly to heaven. "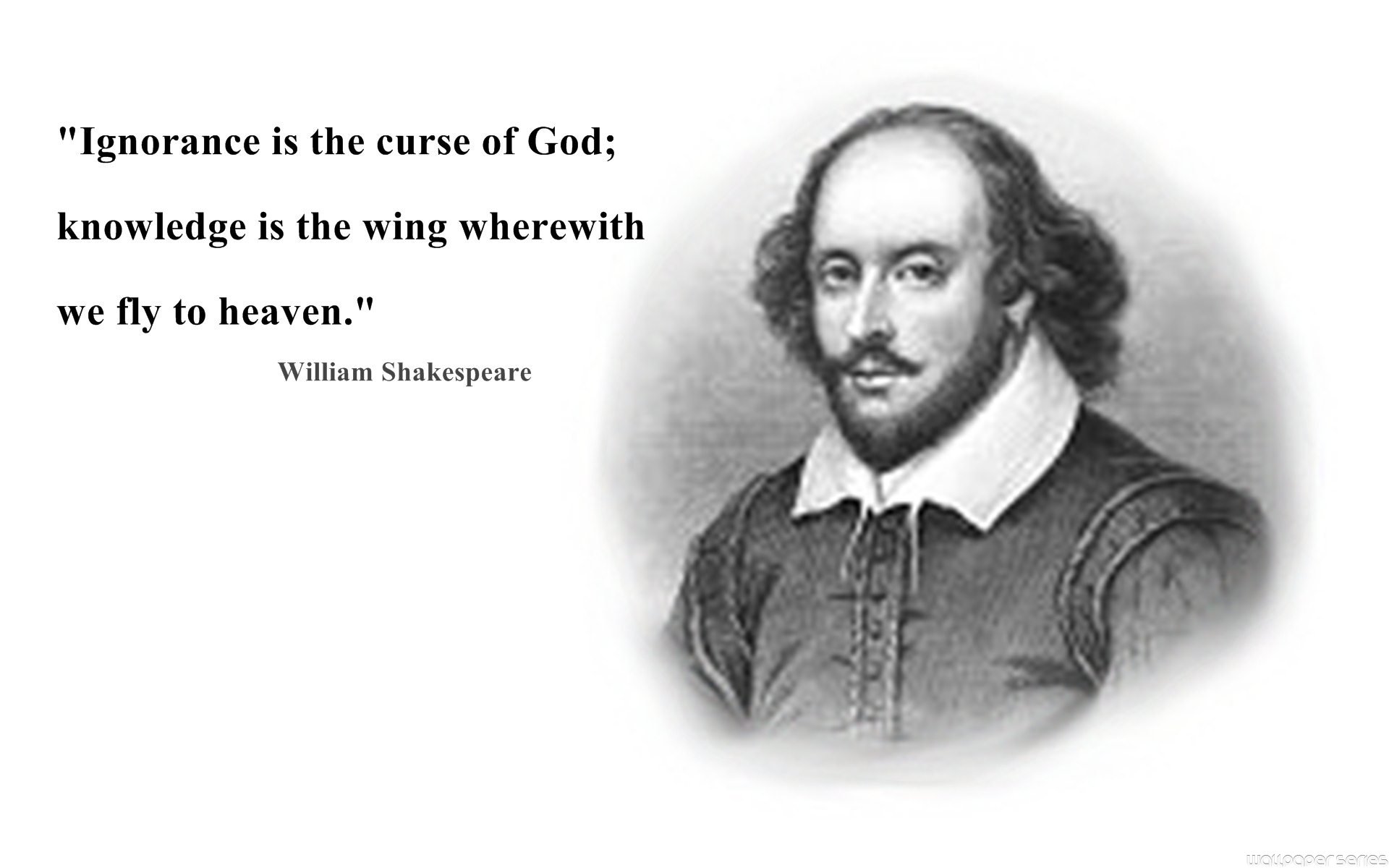 –
–
" We know what we are but know not we may be. "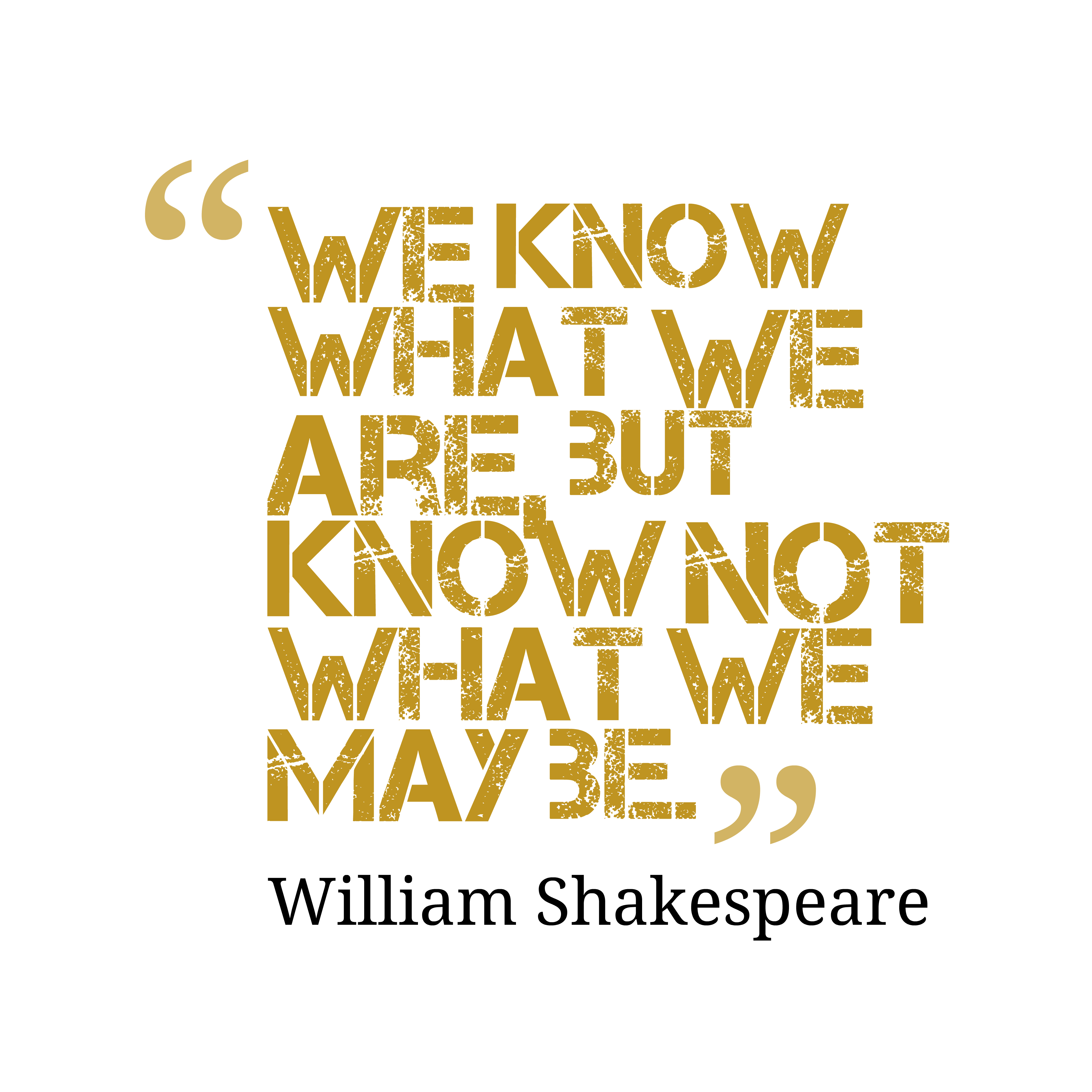 –
–
" Be great in act, as you have been in thought. "

–
–
" Stay close to anything that makes you glad you are alive. "

–
–
" Expectation is the root of all heartache. "

–
–
" Hell is empty and all the devils are here. "

–
–
" Boldness be my friend. "

 –
–
" There is nothing either good or bad but thinking makes it so. "
–
–
" Ay, thou poor ghost, while memory holds a seat in this distracted globe. Remember thee! "

–
–
" Love all, trust a few, do wrong to none. "

–
–
" And though she be but little, she is fierce. "

–
–
" These violent delights have violent ends and in their triumph die, like fire and powder, which, as they kiss, consume.

–
–
" Life's but a walking shadow, a poor player, that struts and frets his hour upon the stage, and then is heard no more; it is a tale told by an idiot, full of sound and fury, signifying nothing. "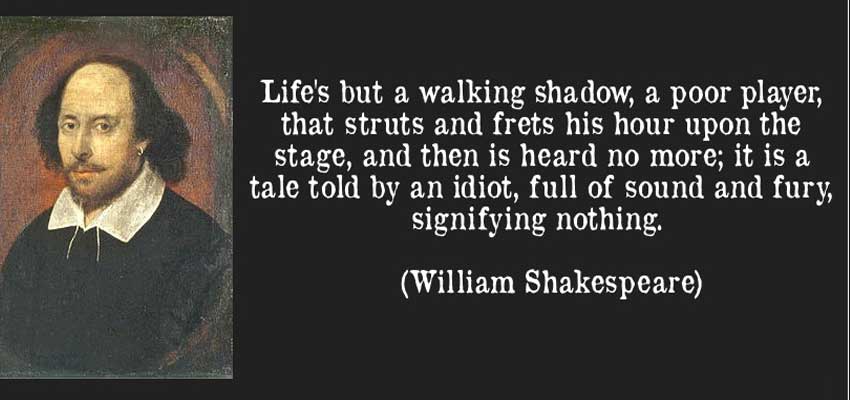 –
–
" Time is very slow for those who wait
Very fast for those who are scared
Very long for those who lament
Very short for those who celebrate
But for those who love
Time is eternal. "

–
–
" Have more than you show, speak less thank you know. "

–
–
" Love looks not with the eyes, but with the mind. "

–
–
" In the world I fill up a place, which may be better when I have made it empty. "

–
–
" Don't waste your love on somebody, who doesn't value it. "

–
–
" The fault, dear Brutus, is not in our stars, but in ourselves, that we are underlings. "

–
–
" Give every man thy ear but few thy voice. "

–
–
" When I first saw you I fell in love and you smiled because you knew. "

–
–
" Better a witty fool than a foolish wit. "

–
–
" The stroke of death is as a lovers pinch, which hurts and is desired. "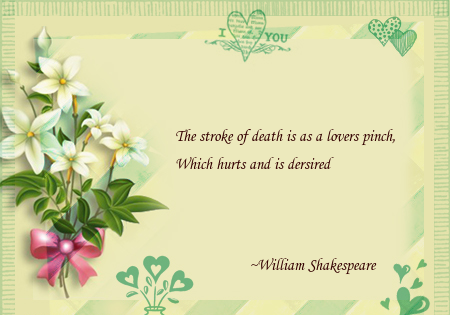 –
–
" I would challenge you to a battle of wits, but I see you are unarmed. "

–
–
" It is not in the stars to hold our destiny but in ourselves. "

–
–
" 'Tis now the very witching time of night,
When churchyards yawn
and hell itself breathes out.
Contagion to this world. "