Quotes by Walt Disney are used to draw inspiration and motivation in times of need. The world famous Walt Disney owns the one of the largest motion picture production companies Walter Elias Disney was his name but to the world he is known as Walt Disney. He was an amazing American  magnate, cartoonist, producer, screenwriter, director, philanthropist, animator and voice actor.
In his personal life he became a major figure in the American animation industry and became a famous international icon for his contributions to the entertainment field. The famous The Walt Disney Company was originally founded by him along with his brother named Roy O. Disney, which later on became one of the greatest motion picture production companies all over the world.
His Walt Disney Company is now one of the greatest production companies and is continuously involved in the production of many excellent movies and is a regular recipient of Academy Awards, the highest awards given to movies all over the world. This character animation company has had a great influence since a long time on Hollywood Industry and brought a revolution in the history of cinema. The company is one of the highest revenue generating companies in the world due to its world famous pictures and movies. In the year 2013 alone, the company generated total revenue of over 45 billion USD.
Walt Disney was basically an animator and then an entrepreneur, and became most famous for his skills as a showman and a film producer. His company is associated with the creation of many well-known fictional characters and has won many Academy Awards.  Some of the best Walt Disney quotes can be read here, which will probably give you some amazing messages.
–
–

" Adults are online kids grown up, anyway. "
–
–
" If you can dream it, you can do it. Always remember that this whole thing was started with a dream and a mouse. "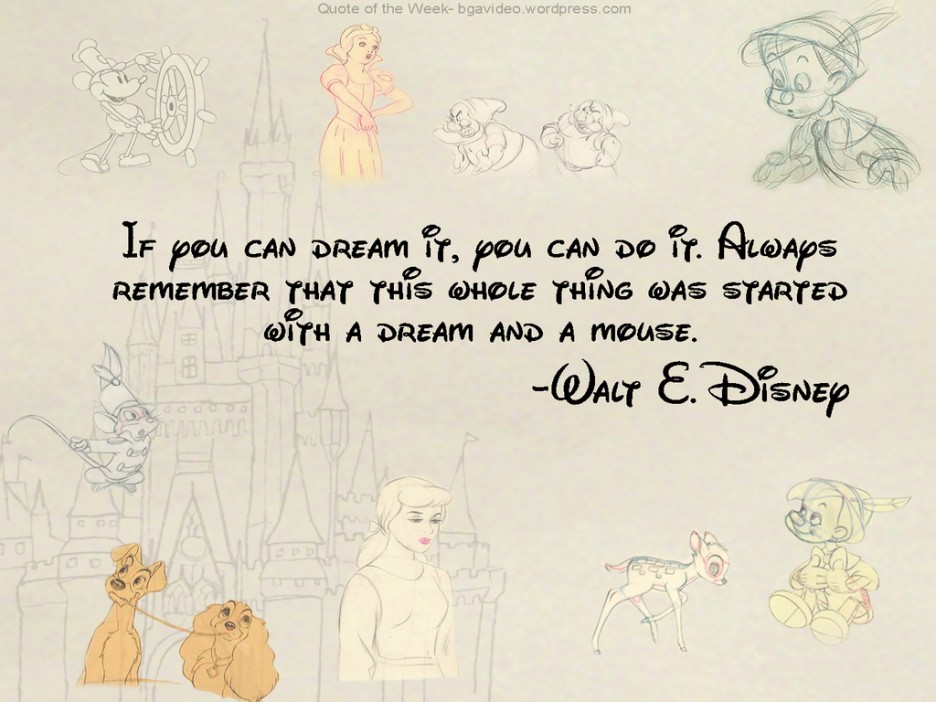 –
–
" All our dreams come true if we have the courage to pursue them. "

–
–
" What ever you do, do it well. Do it so well that when people see you do it they will want to come back and see you do it again and they will want to bring others and show them how well you do what you do. "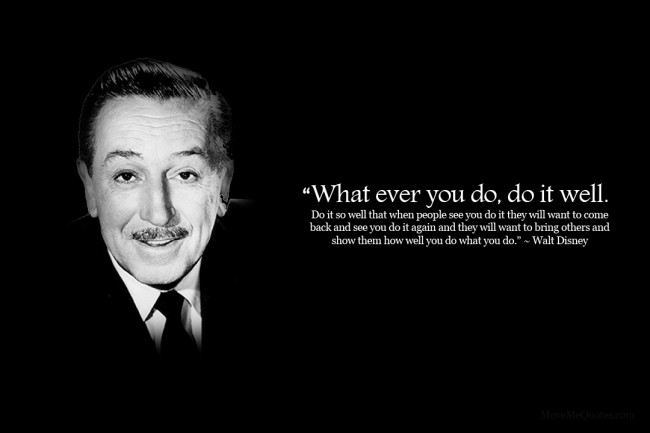 –
–
" Laughter is timeless. Imagination has no age, dreams are forever. "

–
–
" It is kind of fun to do the impossible. "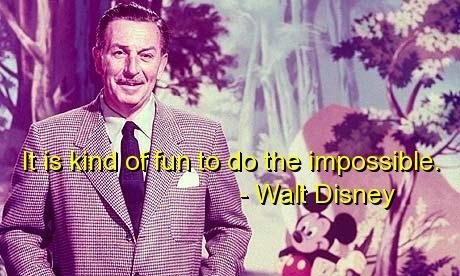 –
–
" I've heard there's going to be a recession. I've decided not to participate. "

–
–
" Growing old is mandatory, but growing up is optional. "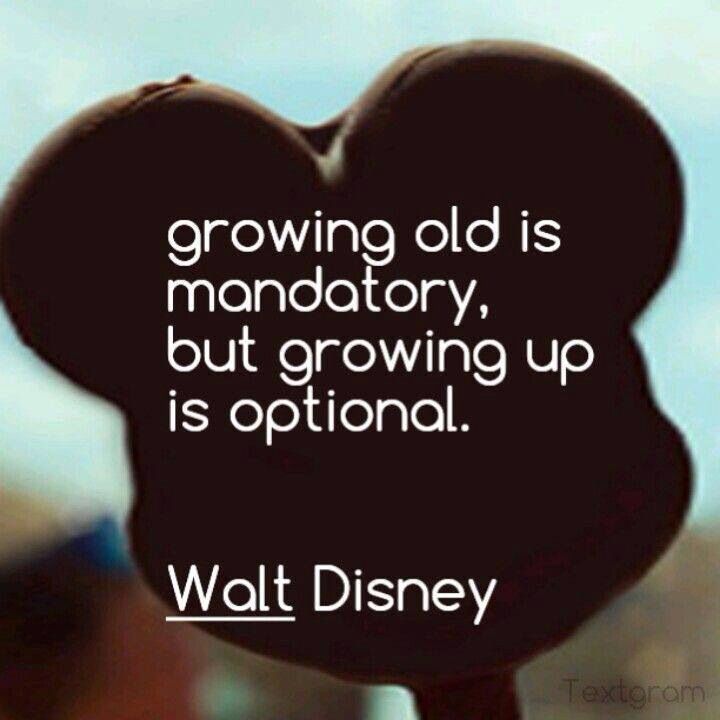 –
–
" Ideas come from curiosity. "

–
–
" All the adversity I've had in my life, all my troubles and obstacles, have strengthened me… you may not realize it when it happens, but a kick in the teeth may be the best thing in the world for you. "

–
–
" The more you like yourself, the less you are like anyone else, which makes you unique. "

–
–
" There is more treasure in books than in all the pirates' loot on treasure island. "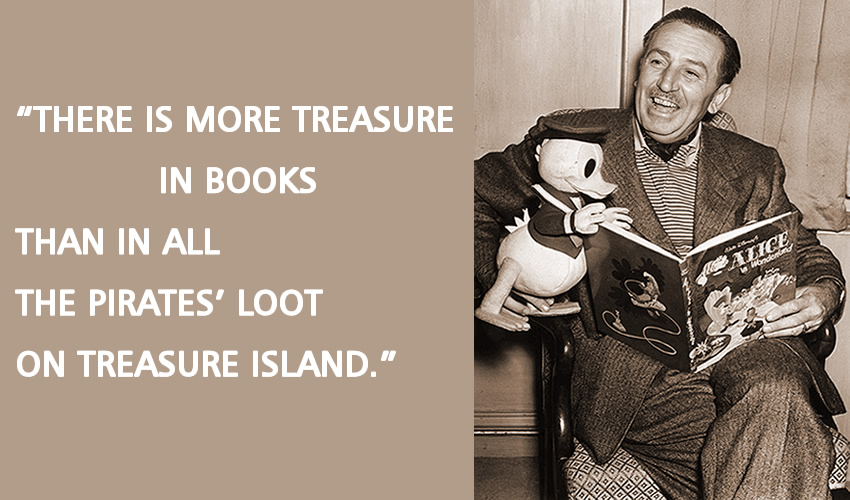 –
–
" That's the real trouble with the world, too many people grow up. "

–
–
" The way to get started is to quit talking and begin doing. "

–
–
" I only hope that we never lose sight of one thing… that it was all started by a mouse. "

–
–
" Happiness is a state of mind. It's just according to the way you look at things."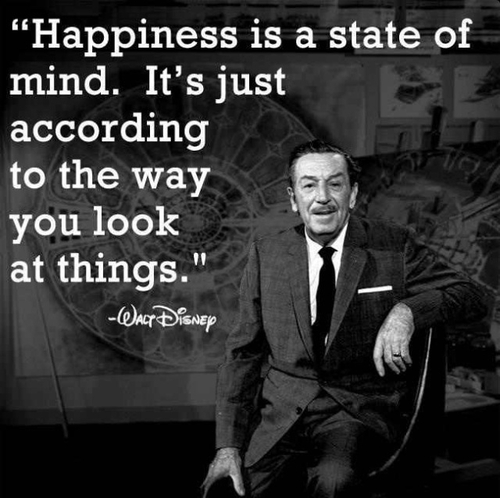 –
–
" It seems to me that we have a lot of story yet to tell."

–
–
" Mickey Mouse is to me a symbol of independence. "

–
–
" I have been up against tough competition all my life. I wouldn't know how to get along with it. "

–
–
" Here you leave today and enter the world of yesterday, tomorrow and fantasy. "

–
–
" Disneyland will never be completed. It will continue to grow as long as there is imagination left in the world. "

–
–
" Who says we have to grow up? "

–
–
" Animation is different from other parts. Its language is the language of caricature. Our most difficult job was to develop the cartoon's unnatural but seemingly natural anatomy for humans and animals. "

–
–
" Why worry? If you've done the very best you can, worrying won't make it any better. "

–
–
" If you can dream it, you can do it. "