Here are some of the cute love quotes for him, for the person who you care about and who want them to realize your love. When a person is in love with somebody, he needs some beautiful words to express his feelings and express what his hearts want to say, although sometimes he can be afraid as he might thing that his words will not be exactly reflecting to what his heart wants to say.
The expression of feelings for a couple is important to both of them, not just the man. Here are some love quotes for every girl who wants to express her feelings about love to her loved ones. Hence the girl may also need to express her feelings to her man. These love quotes may help a girl to know the exact words in which she can express your feelings to her loved one without having him realize that these words express feelings which are not real in any sense. If a woman is in love with somebody, then she might need to speak the words of passion and desire.
When feeling the feeling of love, a girl thinks that she is now able to spend all the time in her life with the one person she loves and wants. She is devoted to the fact that she is now able to place her needs below the person whom she loves. The feeling of love can make a woman feel in such a way which she has never experienced before, which is in fact one of the greatest feelings she can ever feel in his entire life.
Love Quotes For Him
–
" You are the source of my joy, the center of my world and the whole of my heart. "
–
" When I tell you I love you, I am not saying it out of habit, I am reminding you that you are my life. "
–
" I don't need paradise because I found you. I don't need dreams because I already have you. "

–
" You are the last thought in my mind before I drift off to sleep and the first thought when I wake up each morning. "
–
" Everywhere I look I am reminded of your love. You are my world. "
–
" Love is not about how many days, weeks or months you've been together, it's all about how much you love each other every day. "

–
" If I know what love is, it is because of you. "
– Hermann Hesse
–
" You are my paradise and I would happily get stranded on you for a lifetime. "
(A very cute love quote for him.)
–
" I can't stop thinking about you, today… tomorrow… always. "
–
" When I look into your eyes I see the mirror of my soul. "
(Now, that's a love quote for him from the heart!)
–
" This is all I want to do with you forever. "
–
" Thank you for always being my rainbow after the storm. "
–
" I am so totally, completely, overwhelmingly, eye-poppingly, life-changingly, spectacularly, passionately, deliciously in love with you. "
–
" God is keeping me alive but you are keeping me in love. "
–
" My angel, my life, my entire world, you're the one that I want, the one that I need, let me be with you always, my love, my everything. "

–
" This morning I awoke and was reminded of the preciousness of life. I realized I should express my gratitude to those who are so very important to me. Thank you for all you have done and have a great day! "
–
" I love you every step of the way. "
–
" Walk with me through life…and I'll have everything I'll need for the journey. "

–
" I may not be your first date, kiss or love…but I want to be your last everything. "
–
" The best feeling is when you look at him…and he is already staring. "
–
" And then my soul saw you and it kind of went, "Oh, there you are. I've been looking all over for you."
(One of the most romantic love quotes for him)

–
" Together with you is my favorite place to be. "
–
" Good morning my love, our two souls aflame, with my man I feel two hearts beat the same. "
–
" I am very indecisive and always have trouble picking my favorite anything. But, without a doubt, you are my favorite everything. "

–
" I still fall in love with you every day! "
–
" The sun is up, the sky is blue, today is beautiful and so are you. "
–
" Thank you, my love, for always making me feel like the most beautiful woman in the world. "

–
" Thank God someone threw me away so you could pick me up and love me. "
–
" If I had a flower for every time I thought of you, I could walk in my garden forever. "
– Alfred Lord Tennyson
–
" It is because of you, my angel, that I now understand all of those quotes about love. " (In my opinion, one of the most beautiful love quotes for him)

–
" I've fallen in love many times…always with you. "
–
" I would rather feel your breath on the back of my neck than have all the riches in the world. "
–
" I still get butterflies every time I see you, even though I have seen you so many times before. "

–
" There are only two times I want to be with you, now and forever. "
–
" Cuddling with you would be perfect right about now. "
–
" I'll never ask you to change for me because you are perfect just the way you are. "

–
" I went to sleep last night with a smile because I knew I'd be dreaming of you… but I woke up this morning with a smile because you weren't a dream. Good morning baby! "
–
" I am grateful that I wake up every day next to you. And I am grateful that I lay down every night with you by my side. "
–
" Thanks to you, I now understand what Aerosmith meant when they sang, "I don't wanna close my eyes, I don't wanna fall asleep, cuz I'd miss you babe and I don't wanna miss a thing."

–
" Thank you for giving me something to smile about every day. Thank you for giving me joy every day. Thank you for giving me a reason to be grateful every day. Good morning my love! "
–
" I love the sunrise because each morning it's a reminder that I have another day to spend with the man of my dreams. "
–
" Follow your heart, it knows the way. "

–

" When you come near me I get chills up my spine, goosebumps on my skin and all I can hear is the beating of my heart. "
–
" Yeah, I know he's cute, but he's mine. Touch him and I'll kill you. "
(As far as funny love quotes for him, this is one of the funniest and cutest!)
–
" I would walk through the desert, I would walk down the aisle, I would swim all the oceans just to see you smile. "
–
" As surely as the sun will rise tomorrow, so too will my heart beat only for you. "
–
" Thank you for going on this journey through life with me. There is nobody else who I would want by my side but you my angel. "
–
" As you read these words, know that right at this moment, there is someone who is thinking about you and cares about you. "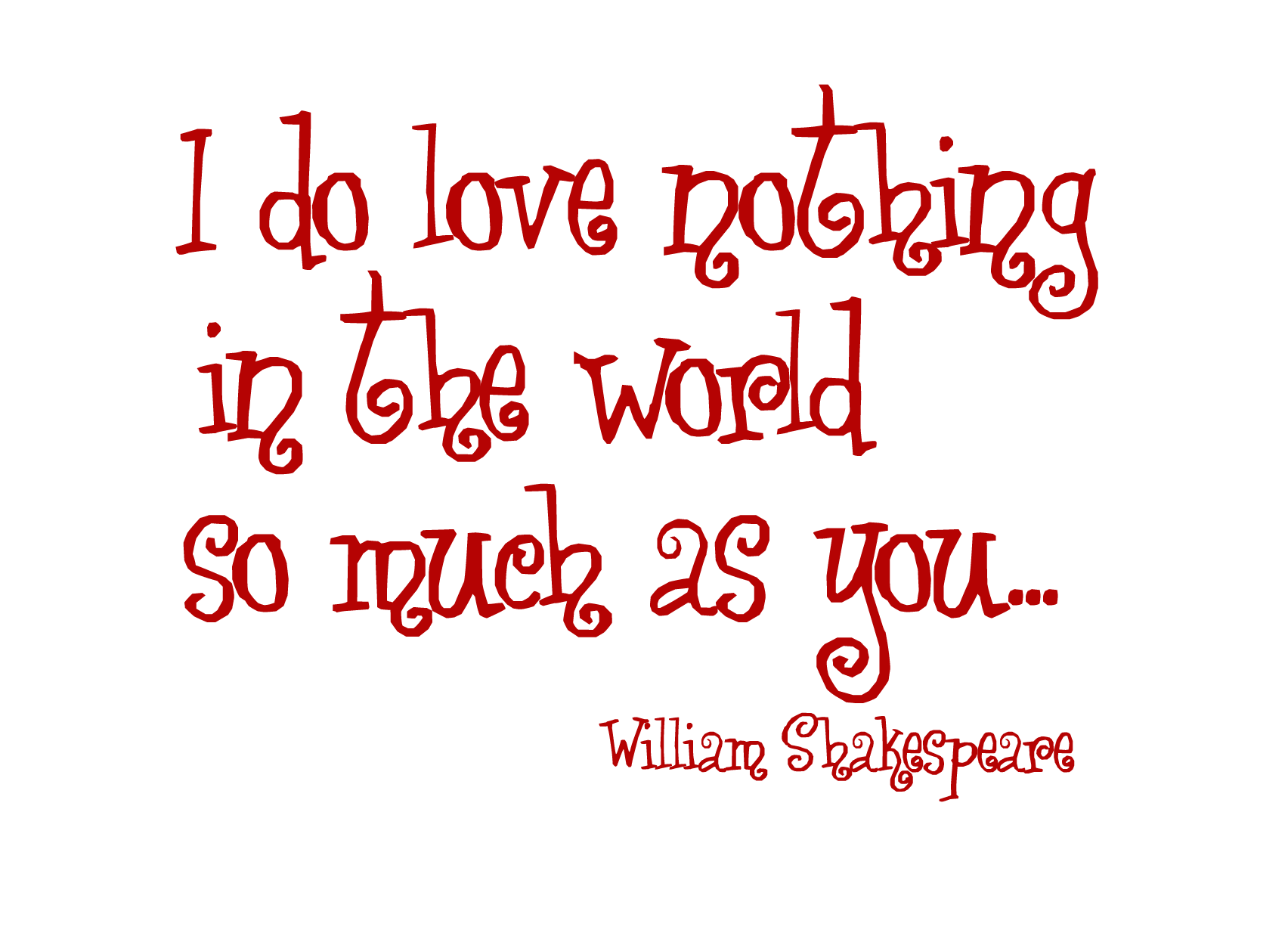 –
" If I did anything right in my life it was when I gave my heart to you. "
–
" When I wake up in the middle of the night, I reach for you. When my hand finds your skin and I feel your touch my whole being relaxes and fills with joy. This is what I want to happen every night forever. "
–
" A real man chooses to honor, love, adore, respect and be faithful to one woman only. I am glad you are my man. "
–
" The moment when you roll over, put your arm around me and pull me close is the moment that makes my life complete. "
–
 If I would choose between breathing and loving you, I would use my last breath to say, "I love you."
(Sad love quotes for him like this have strange beauty to them)
–
" I love you for all that you are, all that you have been and all that you will be. "

–
" You are the type of guy I wanna make breakfast for. "
–
" This is all I dream of every night. "
–
" No, he's not perfect. He's human and he's flawed, but he's perfect to me and that's all that matters."

–
" We fight, we kiss, we hug, we text, we talk, we argue, we laugh, we smile, we love…that's us. "
 –
" Your face is to me like the rising sun, a promise of a new start, a hopeful future and the warming of my soul. "
–
" Every day I fall in love with you more and more. Well, not yesterday. Yesterday you were pretty annoying. "

–
–
" Every moment spent with you is like a beautiful dream come true. I love you! "
–
" Your beauty leaves me speechless. "
–
" And when I open my eyes in the morning, I thirst for your touch. "

–
" My heart is perfect because you are in it. "
–
" Forever is a long time, but I wouldn't mind spending it by your side. "
–
" I want to show him what love really is, to make him feel love he's never felt before, to make his heart beat in a way he never knew possible. "
–
" You are my sunshine, my only sunshine, you make me happy when skies are grey, you'll never know dear how much I love you, so please don't take my sunshine away. "
–
" You make me complete. Never before have I smiled so much. When life is difficult, I just call on you and you renew and refresh me. You inspire me, leave me in awe and give me a reason to live. I didn't know what love meant until I met you. "
–
" You are nothing short of my everything. "

–
" You have found true love when you realize that you want to wake up beside your love every morning even when you have your differences. "
–
" Every morning is a joy because it is another chance to see your lovely smile, your penetrating eyes and your sweet lips. I cannot wait for this night to pass and to see you again in the morning. "
–
" In this crazy world, full of change and chaos, there is one thing of which I am certain, one thing which does not change: my love for you. "

–
" You are the sun which gives me warmth, you are the air which gives me life, you are the blood which gives me vitality and you are my heart that beats your name. "
–
" Sometimes I wish there was no alarm clock because that is the only device which wakes me up while I am dreaming of you. "
–
" I will always protect you and take care of you. I will shelter you and be by your side always. "

–
" Look at the brightly burning sun and you will know the extent to which my feelings burn for you. "
–
" The best feeling in the world is to know that you are mine and I am yours. Every morning that is enough for me to have a good day. "
–
" I could tell you that you complete me, but that would not be the truth, for each morning when I wake I long for you more than before. "

–
" When I wake up in the morning, I am thinking of you. When I go to sleep at night, I am thinking of you. And all those hours in between, I think of us. "
–
" Getting up in the morning is exciting because you are a part of my life. You are the light of my life and the sun in my sky. "
–
" When I wake up and see you lying next me, I can't help but smile. It will be a good day simply because I started it with you. "

–
" I dreamt about you last night and woke up with such a great feeling because I know that you are not just a dream but the reality of my life. "
–
" I long for the day when I can open my eyes each morning and immediately see you next to me. I will always be here for you. "
–
" My favorite place in the world is lying in your arms gazing into your beautiful eyes. "

–
" You are the reason I wake up each day and smile and thank God. "
–
" One day, I caught myself smiling without no reason, then I realized I was thinking of you. "
–
" Let us flip the coin and see: heads, I am yours, tails you are mine. We could never lose. "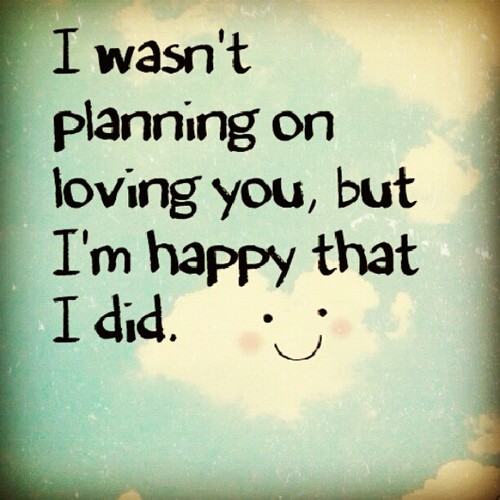 –
" Whenever you're having a bad day and things just won't go right, remember this…I love you. "
–
" You never fail to amaze me. Everyday, there is something new that makes me love you even more than the day before. "
–
" I love you to the moon and back, and all across the universe. "
–
" I loved you yesterday, I love you still, I always have and I always will. "
–
" I am who I am because of you. Nicolas Sparks (The Notebook) "
–
" Your words are my food, your breath my wine. You are everything to me. "
– Sarah Bernhardt

–
" I'm thinking of you, that's all I do, all the time. You're always the first and the last thing on this heart of mine. No matter where I go, or what I do, I'm thinking of you. "
– Dierks Bentley
–
" Men always want to be a woman's first love, women like to be man's last romance. "
– Oscar Wilde
–
" For it was not into my ear you whispered, but into my heart. It was not my lips you kissed, but my soul. "
– Judy Garland

–
" If you live to be a hundred, I want to live to be a hundred minus a day so I never have to live without you. "
– A.A. Milne
–
" What I do and what I dream include thee, as the wine must taste of its own grapes. "
– Elizabeth Browning
–
" You are every reason, every hope and every dream I've ever had. "
– Nicolas Sparks (the Notebook)

–
" I love you and that's the beginning and end of everything. "
– F. Scott Fitzgerald
–
" I love you not only for what you are, but for what I am when I am with you. "
– Roy Croft
–
" A good wife is one who serves her husband in the morning like a mother does, loves him in the day like a sister does and pleases him like a prostitute in the night. "
– Chanakya

–
" My six word love story: I can't imagine life without you. "
– Anonymous
–
" To the world you may be one person, but to one person you are the world. "
– Bill Wilson
–
" You don't love someone for their looks, or their clothes, or for their fancy car, but because they sing a song only you can hear. "
– Oscar Wilde
–
" Wife: I love you. Husband: I love you too. Wife: Prove it, scream it to the world. Husband whispers in ear 'I love you.' Wife: Why'd you whisper it to me? Husband: Because you are my world. "
– Harriet Morgan
–
" When I don't see you, I don't miss you, I just place my hand over my heart and its there. I will find you, because even though you are out of my sight, you will never be out of my heart. "
– Rashida Rowe
–
" I would rather spend one lifetime with you, than face all the ages of this world alone. "
– J.R.R. Tolkien
–
" I swear I couldn't love you more than I do right now, and yet I know I will tomorrow. "
– Leo Christopher
–
" But I love you, I'm totally and completely in love with you and I don't care if you think it's too late. I'm telling you anyway. "
– Natalie Portman
–
"You're the type of boy I'd make a sandwich for. You're the type of guy that gets a love quote from me"
–
" You make me complete. I love you so much, I didn't know what love meant until I met you."
–
" I love you because you make me feel like I mean something to someone."
–


Short Love Quotes For Him

" Because of you, I laugh a little harder, cry a little less, and smile a lot more. "
" He stole my heart so I am planning a revenge… I am going to take his last name. "
" I don't want anyone else to have your heart, kiss your lips, or be in your arms because that's only my place. "
" I fell in love with the way you touched me without using your hands. "
" Before you came into my life, I never knew what true love felt like. "
" Only you can make me smile after having a bad day. "
" I want to wake up to you kissing me in the middle of the night. "